Updated: 09/29/2015 - Sponsored by Leptigen
Accu Weight Review - Does This Diet Program Really Work?
Are high cost and dietary restrictions deal breakers?
PUBLISHED: 09/12/2015 | BY: SUMMER BANKS, SENIOR REVIEWER
Editor
's Review:
2.8
/ 5.0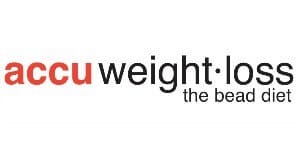 We've seen a great deal of discussion about Accu Weight-Loss, so we did one of our detailed reviews, examining the ingredients, side effects, customer care and scientific studies. We also focused on hundreds of dieter reviews and customer responses found online. Finally, we condensed all of the information we found to give you the facts you need.
EDITOR'S TIP:
Combine Accu Weight with a proven fat burner such as
Leptigen
for better results.
What You Need To Know
Accu Weight-Loss is also known as "The Bead Diet" and it involves three "scientific elements" to assist with weight reduction. The three elements of this program are Acupressure (beads are provided), Balanced Nutrition and Chi Gong Breathing. This weight loss program comes from Dr. Joseph Cheu and Dr. Charles Schwartz. Personalized one-on-one support is provided, as well as 24/7 support groups. There are also telephone and email consultations. You are expected to follow a specific diet plan, while receiving acupressure therapy and engaging in breathing exercises (Chi Gong). According to the website, you should experience the following; reduced stress levels, increased focus, higher energy levels, maximum fat loss, reduced appetite, higher metabolism and long-term weight management. Furthermore, you are supposed to lose 15 pounds every 30 days.
Accu Weight-Loss has been around since at least 2010. This program encourages balanced nutrition and ways to reduce stress. Also, there are center locations presented on the website to assist dieters. Some success stories are also posted on the official website, but read on…
High Cost!
"While the company website does not clearly state the cost of this program, we were able to find some customer feedback online that reveals the price is quite steep. The initial consultation is $75, but then you pays additional fees about every week or so. For many dieters, this is unaffordable," says our research editor.
One customer said, "The orientation itself cost me 75$. After that, they want you to come in every 9 days to change the beads and to get weighed in, and you pay 50$ each visit."
Another dieter stated, "It costs approx $50 for each set of beads which last 10 days."
Scroll below for one of the best products we've seen in 2015.
Too Many Diet Restrictions
You are expected to follow a special diet plan with the Accu Weight-Loss system. One customer said, "First day… started on the milk rather than the veggies …could be a mistake…am hungry – massaging the hell out of these beads every odd hour…hardest part for me is not having the half+half in morning coffee."
According to another dieter, "I would not recommend the diet aspect of the program because I think it's way too dangerous. There's little to no protein and the artificial sweeteners are horrible for you too."
Our research has proven that if there is a certain aspect of a diet program or weight loss pill that is especially burdensome (high cost, too many dietary restrictions, a difficult exercise) the chances of real success for the long term is slim. Therefore if Accu Weight-Loss does have too many dietary restrictions for numerous people, this could be a big problem.
The Science
While "science" is mentioned on the official website for Accu Weight-Loss, there is no actual documented clinical research supporting this diet method. For us at DietSpotlight, we really need to see published scientific studies that support the diet product or program, and how it actually assists with weight reduction.
The Bottom Line
There are certainly some interesting aspects of the Accu Weight-Loss program. Deep breathing and acupressure can help reduce stress levels, which is great for overall health. On the other hand, this diet program is clearly too expensive for some people. Also, the food restrictions seem to be a common complaint. Therefore we would not recommend Accu Weight-Loss.
Those who want to shed more pounds and get fit quickly, we suggest you go with a diet program or weight loss product that is supported by clinical studies and does not break your bank account.
One of the highest-rated weight loss products we've encountered in 2015 is Leptigen. This supplement uses a unique blend of four ingredients, which have been shown in documented scientific research to improve fat loss and ignite metabolism. Moreover, we have not found any complaints of harmful side effects and user feedback posted online expresses people are seeing significant results.
Also, the makers of Leptigen are so confident in their product they're offering a special trial offer, which is a good sign.