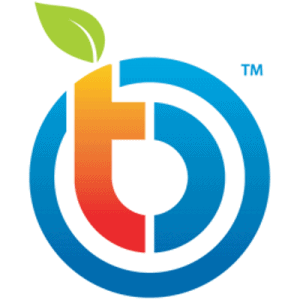 97% of dieters just want a product that works. Yeah, we don't understand that remaining 3% either. So, when we found some intrigue about Biotrust Nutrition, we dug deep into ingredients, side effects, science and customer service. Furthermore, we picked apart hundreds of consumer reviews and comments. We then condensed and summarized to give you the info you need.
EDITOR'S TIP:
Combine Biotrust Nutrition with a proven fat burner such as
Leptigen
for better results.
What You Need to Know
Firstly, you'll find a supplement manufacturer and distributor in Biotrust Nutrition. Ingredients vary by product, but include gingko biloba, green tea extract, fenugreek extract and B-vitamins. Depending on the program, you'll take a minimum of one serving, once per day, to help with weight-loss. A benefit is the availability on the official website.
The product line was introduced in 2012. The supplements don't appear to include synthetic ingredients, a good choice. Sadly, Biotrust has had lawsuit involvement. You can purchase the items on the official website and through trusted retailers. The favorable BBB rating and some good customer comments are positives, but read on…
Ineffectiveness – "Is This a Concern?"
The first negative, regarding Biotrust Nutrition ingredients, is ineffectiveness. "When dieters take supplements, they expect them to work," said our Research Editor. "If you invest money in the products and nothing happens, there is a problem."
"I used Metabo379 as directed and finished the whole bottle. It didn't work for me," commented one user.
"I am about finished with my third and last bottle. My weight at the start was 176 pounds and still is 176 pounds, my waist measurement was approximately 42 plus inches, and it has not changed," said a dieter.
We feel it important to note that some people lose weight using the products. As one dieter explains, "BioTrust's products are helpful to me during my quest to lose weight."
Another shared her experience, "I have 2 milkshakes a day and either a good lunch or dinner and I don't often feel hungry."
Scroll below for one of the best products we've seen over the last year.
Poor Customer Service Quality – "Not So Nice"
Based upon numerous reviews, representatives are not helpful. "I immediately emailed Biotrust customer service and requested that they either cancel my order or substitute it for the correct product (which was the same price). Twelve hours later I received a response indicating that they could not cancel my order and I would be required to return the product to them upon receipt at my own expense," commented a dieter.
"I have contacted this company several times regarding a refund under their guarantee of complete satisfaction or money back within a year. They have ignored all email request with no response," said a consumer.
"I have contacted them to return the product. Have not heard back. Have emailed several times requesting info. No reply," claimed another.
We did find quite a few complaints from customers who didn't get the support they expected, but there are some on the other end of the spectrum. As one buyer stated, "I am impressed with BioTrust, it's products and people."
We also found one that said, "Biotrust is an honest, knowledgeable team."
Our research has shown if any portion of a company is problematic, like quality of customer support, there's a smaller chance of long-term success. If Biotrust Nutrition doesn't offer exceptional service, there are concerns.
The Science – "Is it Legit?"
The official Biotrust Nutrition website provides links to several studies. Although the company offers research, we have to look at the total picture. Just because some of the ingredients used have been tested doesn't mean the formula is effective. Several of the items are more expensive than comparable supplements. At DietSpotlight, locating published clinical proof backing weight-loss claims is important. If there's no science to provide, customers may have trouble with trust.
The Bottom Line – Does BioTrust Nutrition Work?
Here it comes – our final take on this one. Upon taking a complete look at Biotrust Nutrition, we've reached a conclusion. The company offers a money-back guarantee and earns some favorable customer comments, but we have issue giving this one a thumb up it because the research provided is not for the complete formulas, just individual ingredients. Plus, we're concerned about the short amount of time they've been in the business.
If you'd like to lose weight, we recommend going with a cost-effective product featuring ingredients supported by published clinical studies from a company that has years in the business.
Among the best products we've seen in 2016 is one called Leptigen. The product contains a four-ingredient proprietary blend, which has been shown in published scientific research to ignite fat loss and increase metabolism. There's no talk of adverse side effects and dieter comments state people are seeing excellent results.
The company behind Leptigen is confident in the supplement, so they're providing a Special Trial Offer, which is a good decision.