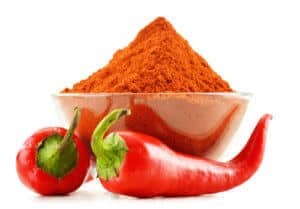 I need to make a confession: I was obsessed with researching the Cayenne Pepper Diet. We took an in-depth look at the ingredients, research, customer service, and side effects. Then, we read through hundreds of comments to learn more about their results. We summarized and condensed everything here to give you the bottom line.
What is the Cayenne Pepper Diet?
To begin with, this is a process that claims to help you lose weight in as little as ten days. This weight-loss plan is more of a colon cleansing process. The Cayenne Pepper Diet is designed to eliminate excess waste from the intestines rather than assisting the dieter with burning excess fat and calories. It contains a book, Organic Maple Syrup(64 oz), Celtic Sea Salt, Organic Smooth Move Tea, Herbal Laxative Tea, Organic, Cayenne Powder and Organic Peppermint Tea. It is also known as the Master Cleanse or Maple Syrup Diet.
We don't know who makes it or when it first hit the market, but it has been around for decades. You can buy the kit or ingredients at your grocery store. We like that it's all natural, but read on…
It's a Fad Diet – "Celebrity Endorsements?"
The first issue is that it is a fad diet. Beyoncé has publicly endorsed it saying it helps her stay in shape. "Cayenne can help boost the metabolism, but it takes high amounts to see results. This is more of a cleanse that focuses on fasting and cannot be sustained for the long term," said our Research Editor.
"Totally messed me up. I had hopes to go raw vegan but the carb cravings were too intense," said one dieter.
"My biggest concerns with this diet would be, as you said, the risk of the body's metabolism slowing down and the lack of nutrients. I've also always heard that fast weight loss is unhealthy," shared another.
Others swear by it.
"So to summarize start weight- 222.4 end weight- 217 = 2 DAYS with no exercise/ workouts," claimed a person who tried the Cayenne Pepper Diet.
"I went from 159 down to 148 in 3 days. If followed proper weight loss is awesome," said a review.
Scroll below for one of the best products we've seen over the last year.
Ineffective – "Only Works For Short-Term Results"
The focus is on colon cleansing, so the weight you lose is really just water. When you resume eating normally, the weight will likely come back.
"It was ok, didn't work for me but it worked wonders for another lady in my office 🙂 some you win some you lose its all good though," said a customer.
"Did not have the effect that was described. Taste has a kick from the cayenne," offered a dieter.
Others maintain they got great results.
"I used this product for 25 days and lost a total of 28lbs. This product works great and the weight came off. My energy levels were up and I felt great," said a reviewer.
"Don't ask me how it works but it seriously does. If you stick to what it says for the two days you WILL lose at least a couple of pounds," was one dieter experience.
Over the years, we've found it takes a small thing, like ineffectiveness, to turn customers away. If people don't get the results they're looking for with the Cayenne Pepper Diet, they will move on to the next thing.
The Science – "Not There"
There is no science to support the Cayenne Pepper Diet as an effective weight-loss solution, but if you drink it and fast, you will lose even if it's just water. But, take into account that when you start eating again, you will put it all back on.
The Bottom Line – Does Cayenne Pepper Diet Work?
What's the real deal with Cayenne Pepper Diet? You'll lose weight if you can manage to stick to it, but that's only because you're not supposed to eat solid food. There's some evidence that this can hinder metabolism, so we are hesitant to suggest you try it.
If the time has come to jump-start your metabolism, you may want to check out a supplement made with clinically tested ingredients that are known to help support your weight-loss efforts.
Among the best products we've seen in 2016 is Leptigen. We weren't able to find any negative reviews or mentions of harmful side effects, which tells us users are happy with their experience. It's made with four ingredients that are clinically tested safe and effective for weight-loss.
And, right now, the manufacturer is sharing a Special Trial Offer to anyone who is interested. We love to see this kind of confidence in a product.