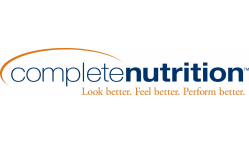 Well over 50% of diet product lines on the market have absolutely ZERO clinical backing, Let's see if Complete Nutrition is one of those. We conducted an in-depth review, examining the ingredients, side effects, level of customer service and scientific studies for the supplements. We also spent hours reading through comments and dieter experiences posted online. Then, we summarized and refined to give you the info you need.
What is Complete Nutrition?
First off, Complete Nutrition is a brand of dietary supplements that is used for weight-loss, digestive health, increasing energy levels and toning the body. Some of the ingredients used are caffeine anhydrous, green coffee bean, garcinia cambogia, white kidney bean, yerba mate, yohimbe bark, guarana seed, cayenne pepper fruit and raspberry ketones.
This company was founded in 2004 and some of the products they offer are CTS360 Maximum, Mancore Muscle Preserve, Prime Drive, Tone Fusion, Refirm PM Sleep Aid and Refirm Full Body Burn Capsules. The supplements are sold on the official website and through trusted retailers. We like that we found some positive comments and the products include a few natural ingredients, but read on…
No Clinical Studies – "Is That Right?"
The first thing to consider with Complete Nutrition ingredients is the lack of clinical support. According to our Research Editor, "Sadly there are no trial results presented on the official website to support the weight-loss claims. Furthermore, many customers have complained of no real results."
One user said, "I have been taking the advanced CTS360 for 3 days, 1 advanced and 2 tone around 6:30 am and the same around noon. I do not feel anything and matter of fact I am more hungry than usual.tion "
Another complained, "I have been feeling hungrier on the cts360 too!"
Just as we found complaints, we also found users who did see at least a little change. As one said, "30 minutes after taking it you get a full feeling, but don't expect sleep that night. It causes insomnia on nights you take it."
Another shared, "No, it's not a magic pill, but it helped my change my eating habits. "
Scroll below for one of the best products we've seen over the last year.
Complete Nutrition Side Effects – "Concerning?"
There are dozens of customer complaints about side effects. For instance, one said, "Have had headaches and nausea since starting the refirm."
"I have tried both the CTS360 Clinical and the CTS360 Kit and was sick to my stomach," said another user.
For some the only side effect was the small result they had. One dieter said, "So far I'm very satisfied I feel way more energized and focused."
Another shares a possible reason for the side effects. He said, "I spoke to a rep he informed me there are two AM pills one the equal of two cups of coffee and the other 5 or 6 cups."
Our research has shown that if a certain aspect of a diet or weight-loss program is especially problematic (a painful/difficult exercise routine, side effects, lack of clinical studies) the real chances of long-term success is quite minimal. So, if Complete Nutrition supplements do cause adverse reactions in a lot of people, this could be a serious concern.
The Science – "Valid?"
After taking a close look at the company website, it is clear that no real clinical research is presented to support Complete Nutrition supplements. At DietSpotlight, it's crucial for us to see documented scientific studies that back the diet product and the ingredients it uses for weight reduction. Unfortunately Complete Nutrition provides none.
The Bottom Line – Does Complete Nutrition Work?
Let's chat about this one…ready? While it's good to see that Complete Nutrition provides supplements for both women and men trying to lose weight, we do not have enough confidence to recommend this brand. Put simply, there are just too many complaints about side effects and bad reactions. Furthermore, there is no real science presented to support these diet products. Also, Complete Nutrition uses fad ingredients such as raspberry ketones.
If you need to shed pounds more quickly, we encourage you to go with a diet supplement that is supported by real science, does not cost you an arm and a leg and does not lead to side effects.
Among the best products we've seen in 2016 is one called Leptigen. This supplement offers a proprietary blend of four key ingredients, which have been proven in published scientific studies to help increase fat loss and elevate metabolism. Also, we don't see any talk of negative side effects and user feedback around the web shows people are seeing good results.
Also, the company that makes Leptigen is confident enough in their product to offer a Special Trial Offer, a positive bonus.