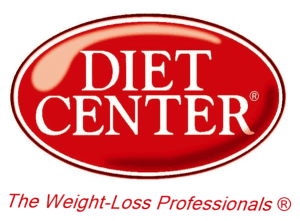 Why are people talking about Diet Center? We wanted to know, so we did one of our in-depth reviews, examining the side effects, ingredients, clinical studies and overall customer care. We additionally scrutinized a multitude of dieter comments from all over the web. Lastly, we compacted all of the facts and specifics in order to give you the information you need.
What is Diet Center?
To start, Diet Center offers both women's and men's diet programs. [1] Both versions include Exclusively You, Instant Shape Up, Diet Fast and the 21-Day Diet. There are centers located all over the country and you can choose one near you for a consultation. If none are nearby, there are online options as well. Diet Center provides nutritional supplementation, behavioral guidance, online support and meal preparation tips, a positive. Diet centers are encouraged to tell clients about any and all supplements. [2]
Diet Center first got started back in 1973 and there is an online community [3] [4]to assist you with weight-loss. Furthermore, some dieter success stories are posted on the official website. An online supplement store is also available to help you find the right products, but read on…
High Cost – "Yikes?"
The first consideration dieters must take pertains to Diet Center prices. "After doing some digging, we discovered that the actual cost of Diet Center programs is quite high. In fact, the initial start-up will likely hit you up for between $500 and $1,000," says our Research Editor.
One customer stated, "The initial start-up cost me $750."
Another dieter said, "Buyer beware (It was over $500)."
Others claimed it was much more affordable to just buy the book. A buyer said, "I was very pleased with the book and the price was so cheap."
You can find them easily based on information from one reader, "The Diet Center books are available on Amazon."
Scroll below for one of the best products we've seen over the last year.
Customer Complaints – "Too Many!"
There are clearly numerous customer complaints regarding this weight-loss program. [5] One user stated, "The supplements made me sick!"
According to another customer, "Can't afford all of the fees. Just too much money."
We also found some followers that didn't have a negative experience. As one dieter said, "The regimen for the day is not easy at first, but the regimen provides guidance."
Another offered, "If you stay on the diet it will also reduce your appetite for sugary snacks."
After doing a great deal of research, we have concluded that if there is one aspect of a program that is especially bothersome (a painful/difficult exercise routine, high price, too many customer complaints) the probability of weight-loss results for the long term is very low. Therefore, if Diet Center does in fact cause a high number of negative issues, this could be problematic.
The Science – "Any Proof?"
From what we could gather, there is no solid clinical research presented on the official Diet Center website to support this weight-loss method. Here at DietSpotlight, we must see published science that backs the product or program in order to get behind it. There is a wealth of clinical information on how to choose a diet program, the best ways to lose weight that don't involve a diet and even government support. [6] [7] [8]
The Bottom Line – Does Diet Center Work?
So, were our initial ideas about Diet Center accurate? We are excited to see that the program has stood the test of time and there are locations all over the United States. However, the official website leads dieters to believe they will only have to pay about $6 per week, which is simply not the case. The reality is the plans are quite pricey. Therefore, we have concerns with this weight-loss method if you are on a budget and don't have the time to visit a center location regularly.
For dieters who need to get rid of excess fat at a faster pace, we recommend you choose a diet program or weight-loss supplement that is both affordable and supported by plenty of positive customer feedback and clinical research.
Among the best products we've seen in 2016 is one called Leptigen. Its unique formula is a combination of four ingredients, which have been proven in documented clinical studies to help elevate metabolism and improve fat loss. Furthermore, we can't find any discussion of adverse effects and dieter reviews posted online reveal people are seeing excellent results.
It helps that the company behind Leptigen is so confident in the product they're offering a Special Trial Offer, which is quite a positive sign.