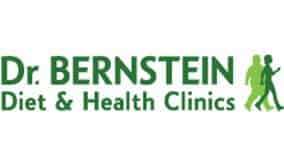 Why are people talking about the Dr. Bernstein Diet? We put the spotlight on ingredients, side effects, customer service and scientific research. Plus, we sorted through countless user comments and customer reviews. Finally, we summarized and condensed to give you the info you need.
What You Need To Know
First off, Dr. Bernstein Diet is a weight-loss method focusing on reducing calorie intake, eliminating sugars and simple carbohydrates; while adding vitamins and minerals to your diet. The customer plan supposedly helps you lose weight and maintain overall health and wellness.
The Dr. Bernstein Diet has been around for about 40 years and uses common foods, instead of prepackaged items. You can receive free information on the official website or visit the clinic. We like that it incorporates natural foods and that we located some positive customer comments, but read on…
High Price – "Yikes!"
The first concern was the high price of the Dr. Bernstein Diet. According to our Research Editor, "The average cost of the Dr. Bernstein Diet is about $600 per month, which is $7,200 a year. This is not affordable for many people trying to lose weight."
One customer stated, "The cost is about $600 each month."
Another dieter commented, "It's about $160 per week with an additional start up fee. Pricey."
Scroll below for one of the best products we've seen over the last year.
Poor Customer Service – "No Support?"
There are some complaints regarding the customer service at the Dr. Bernstein Diet clinics. One dieter said, "I refuse to give Bernstein's my money yet again when they have poor customer service."
"I have some problems with the customer service. It's not good," said another individual.
Our research has proven that if there is a certain facet of a diet program that is especially concerning, like poor customer service, the odds of long-term success is slim. If the Dr. Bernstein Diet doesn't offer support, this could be a big problem.
The Science – "Any Research?"
Since the Dr. Bernstein Diet is a medically-supervised weight loss program, it is supported by some studies and professional knowledge. Needless to say, drastically reducing your daily caloric intake could lead to weight loss, but there's no research to support those claims. At DietSpotlight, we do prefer to see some real science prior to making suggestions. If there are no studies, we tend to walk away.
The Bottom Line – Does the Dr. Bernstein Diet Work?
Are you signing up for the Dr. Bernstein Diet? Well, we like the custom plans and that we found some favorable customer comments, but we have concerns about this one because there' not solid science backing the weight-loss claims. We're also a bit skeptical because customers are reporting the high price of the program and the poor customer support.
Those who really want to lose weight, we suggest going with a supplement containing some clinically-tested ingredients and a support team willing to help.
Among the best products we've encountered in 2016 is one called Leptigen. This supplement contains some clinically-tested ingredients and has been shown to help speed up fat loss and elevate metabolism. We can't find any complaints of harmful adverse effects and people are seeing great results.
Also, the makers of Leptigen are so confident in their product, they're offering a Special Trial Offer, which is a good sign.