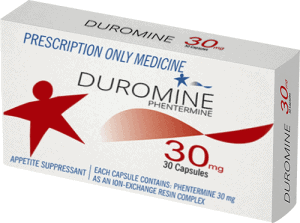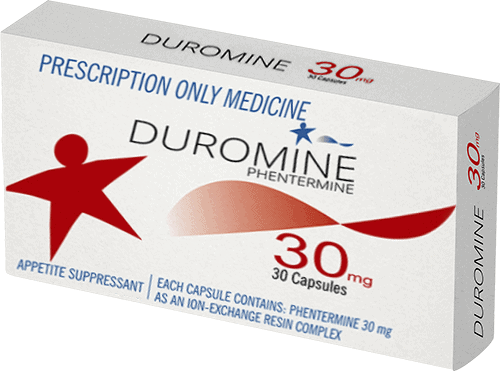 People are talking about Duromine so we wanted to take a much closer look into the ingredients, side effects, price and availability. After reading through hundreds of forum posts, online discussions and reviews we gathered all the information and summarized it to tell you the real story.
EDITOR'S TIP:
Substitute Duromine with a safe and proven fat burner such as
Leptigen
(reliable shipping to Australia & New Zealand) for better results.
What You Need to Know
Firstly, Duromine is a branded prescription appetite suppressant that contains phentermine. Phentermine is only available while under a doctor's care. You swallow the medication once daily, or as directed by your physician. Duromine is portable, so there's no issue taking it on the go.
Valeant Pharmaceuticals, the company behind Duromine, was established in 2001. The appetite suppressant is listed as part of iNova Pharmaceuticals, a Valeant company. You can purchase Duromine in Australian pharmacies and online with a prescription. We like the fact that Valeant has been around for quite a while and there are positive reviews of the medication, but read on…
Side Effects – "Watch Out!"
We are highly concerned by the long list of potential side effects that come with Duromine. You may experience nausea, vomiting, constipation, diarrhea, chest pains or irregular heartbeat. You should also report difficulty breathing, fainting, facial swelling and skin rashes to your physician. "Side effects are often an issue with prescription medications," says our Research Editor. "You have to weigh the benefits against the potential side effects to see if the medication is worth a try. Some of the side effects associated with Duromine are harsh."
A dieter reports, "I just started taking Duromine…and my body is shaking and I have a headache."
"I have been taking [Duromine] tablets for three days now, I woke up [last] night and could not stop vomiting," says another user.
"The side effects [are too] severe and I can't cope with feeling depressed. Headaches, pressure on my chest, muscle cramps…nausea, insomnia, loss of concentration. It's not worth it," one dieter claims.
Scroll below for one of the best products we've seen over the last year.
Price – "A Serious Concern"
We found dieters in forums complaining about the price of Duromine. You can expect to pay a minimum of $100 a month for your prescription. That cost is in addition to the initial doctor's visit expense and subsequent appointments.
"I just got Duromine…today and it costs a fortune," one dieter reports.
Another buyer claims, "Duromine is EXPENSIVE – I nearly fell off my seat when I found out it was around $3 per pill."
When there are issues with a diet pill our research shows a hiccup in long-term success. If the dieter really does suffer side effects or if the price is too high, that could be a problem.
The Science
Duromine is a prescription medication so there is science to back up weight-loss claims. With Duromine it's not about clinical support, it's about potential side effects and price. There are also the issues that Valeant Pharmaceuticals has a poor BBB rating, there is no guarantee offered by the manufacturer and Duromine is not available in the United States.
The Bottom Line
Duromine is an exciting prescription medication. We like that some dieters lose weight while taking the drug and the company has been in business for quite some time. But, with the potential side effects and high cost, we don't feel comfortable recommending the product.
For dieters who'd like to melt away the pounds, DietSpotlight suggests a supplement that comes at a price that doesn't break the wallet. It's always good if the ingredients are proven and product claims are backed up with customer support.
We've found one of the best products available in 2015 is Leptigen. (The makers of Leptigen offer fast and inexpensive shipping to both Australia & New Zealand) It's a supplement offering a proprietary blend with four proven ingredients. Clinical research supports claims of metabolism support and faster fat loss. We couldn't find any dieters reporting negative side effects and comments from dieters report good results.
The people behind Leptigen are so confident you'll see results, they offer a 120 Day Money-Back Guarantee and reliable worldwide shipping. You can check it out here.