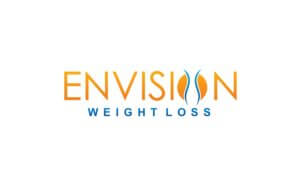 Why are people talking about Envision weight-loss? Well, we did one of our comprehensive reviews, investigating the side effects, ingredients, clinical research and customer-service quality. We also took the time to sort through numerous user comments and dieter responses from all over the internet. Lastly, we compressed all of the facts and feedback we discovered to give you the information you need.
What is Envision?
To start with, Envision is a weight-loss center that offers three different plans. You begin by getting a physical examination done. Your overall health and history is also taken into consideration before getting started. You learn your BMI (body mass index) and your body's metabolic rate. Each of the programs available have four different phases. These include screening, program, transition and maintenance. The professional staff works with you to assist you in your journey.
The Envision weight-loss center was started back in 2011 by Dr. David Krasner. This approach is intended to be an alternative to more invasive fat-loss surgeries. This business is located in Wilmington, DE, and contact information is provided on the official website. Also, your health insurance may cover part of the cost of this program, but read on…
High Cost – "Can You Really Afford It?"
The first issue we have is the cost. According to our Research Editor, "The actual prices for each Envision weight-loss plan are not provided on the official website. We did some digging and discovered that these programs can be quite expensive."
One person revealed, "I tried it, spent $250 and no results whatsoever. Even changed eating habits and exercised to obtain maximum results. Not even an ounce came off."
On the other hand, a different dieter stated, "I opted for plan 3. It allows you to eat 1,200 calories per day. Lost a few pounds thus far."
Another commented, "A tad pricey. I like that you learn more about preparing healthy meals. But, you can really just learn this online."
Scroll below for one of the best products we've seen over the last year.
Customer Complaints – "Not a Good Sign"
There are quite a few customer complaints posted on the web for Envision. For example, one person said, "Tried it for 45 days. Didn't lose a pound. Ate healthy and everything. Nothing. Don't buy it."
However, a different person said this, "It helps if you follow it correctly. Be aware that it is costly though."
"If you combine the low-calorie eating with regular exercise, you see better results," posted another.
Our research has revealed if there is some particular part of a diet program that is quite difficult or concerning (high cost, customer complaints, side effects) the probability of real results for the long haul is low. So, if Envision weight-loss does in fact cause a long list of discouraging user comments, this could be a major dilemma.
The Science – "Any?"
We at DietSpotlight like to see some actual research that supports the diet program we're reviewing. In regards to Envision, this type of weight-loss plan is likely to help you shed some pounds because it involves cutting your daily calorie intake. On the other hand, you have to be able to afford this approach.
The Bottom Line – Does Envision Work?
Now the moment you've been waiting for. Here is our bottom line on Envision weight-loss plans. First of all, we like that this program was started by an actual doctor. We also appreciate that a few different options are available to suit different people. On the other hand, we have some reservations about this approach because of the discouraging customer comments we found posted on the web. Also, we're concerned about the steep price.
If you'd really like to drop more weight, then we encourage you to select a product or program that will not break your bank account, is easy to use anywhere and is supported by all sorts of customer testimonials.
Among the best products we've seen in 2016 is one called Leptigen. Its formula is a proprietary blend of four ingredients, which have been shown in published clinical research to help accelerate fat loss and kick-start metabolism. We can't find any discouraging user comments, and the customer feedback posted on the web reveals people are seeing great results.
The makers of Leptigen are so certain of their product they're offering a Special Trial Offer, which is a good sign.