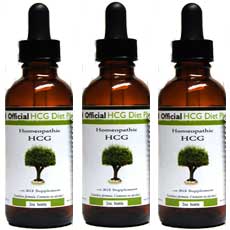 I paused before I hit the "publish" button on this one, because my conclusion was a bit of a shocker. We created a detailed review of Eola, examining the side effects, ingredients, customer care and scientific studies. Then we sorted through hundreds of user comments and remarks from all over the internet. Finally, we summarized and compressed all of the data we collected to give you the important facts.
What You Need To Know
To begin with, Eola ingredients include ephedra and caffeine. This is a liquid supplement that's intended to help boost metabolism, increase energy levels, reduce appetite and speed up weight-loss. You simply dispense a few drops in your mouth daily. No special diet or exercise program is required. This formula was made by New Concept, LLC. However, it was discontinued back in 2003, due to its then illegal ingredient.
From what we gathered, Eola was initially released back in 1997. This weight-loss formula is fine for adult women and men alike. It's easy to use anywhere, and does not require a prescription. There are some positive user comments posted on the web, but read on…
Illegal Ingredient – "Is It Even Safe?"
Our first concern is that the main ingredient is associated with some pretty serious adverse reactions. According to our Research Editor, "Eola contains ephedra, which was banned back in 2003. This was due to serious side effects and health conditions. Weight-loss products that contained this herb were pulled from the shelves."
According to WebMD, "Ephedra can cause severe life-threatening or disabling conditions in some people. Ephedra use is linked to high blood pressure, heart attacks, muscle disorders, irregular heartbeat," and other more serious issues.
One user commented, "Makes my heart race, but I am losing some weight."
Another review mentioned, "Ephedra will cause some adverse effects like rapid heartbeat and headache, but the weight-loss results are there."
Scroll below for one of the best products we've seen over the last year.
Lack Of Availability – "Another Concern"
Another concern we have with Eola is the lack of availability. Since this diet supplement has been discontinued, it's virtually impossible to come by. In fact, one person reported, "This stuff is long gone. I used it back in the 90s. Works, but can't find it these days."
On the other hand, a different customer stated, "Found a few bottles of this on eBay a few years back."
"Used this liquid from 2000 to 2001 and it worked. Now it's clearly not for sale," posted another individual.
The extensive research we've conducted has shown if there is a certain part of a weight-loss product or diet pill that's very concerning or bothersome (illegal ingredients, lack of availability, side effects) the likelihood of long-term success is slim. Therefore if Eola drops do in fact contain substances surrounded by potentially serious adverse reactions and are no longer for sale, this is likely a deal breaker.
The Science – "Find Any?"
Here at DietSpotlight, we like to see some actual science that backs up the supplement we're reviewing. As for Eola, this product does offer both ephedra and caffeine. Together these ingredients have been shown to boost thermogenesis. However, the side effects and health concerns associated with the combination are not worth the weight-loss results.
The Bottom Line – Does Eola Work?
So, should you scour the web for a bottle of this weight-loss liquid? Well, first of all, we appreciate that this supplement is easy to take anywhere. Also, it does not require any prescription. But we certainly have some concerns about Eola side effects and health risks. It does not look like this diet product is available anywhere at this point.
If you really want to drop some weight, then we encourage you to select a product that is easy to find online, does not contain any dangerous ingredients and is backed by solid clinical testing.
Among the best products we've seen in 2016 is one called Leptigen. This diet formula provides four potent ingredients, which are clinically tested and have been shown to help improve fat loss and spark metabolism. We have not found any discouraging user remarks, and customer comments posted online express people are seeing wonderful results.
The makers of Leptigen are so satisfied with their product they're offering a Special Trial Offer, which is a good sign.