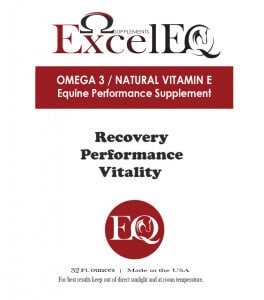 We've heard a lot of buzz about Excel Supplements lately, so we decided to learn more about it for ourselves. We looked at the ingredients, scientific research, pricing, and more to find out if Excel Supplements are worth it. We also looked at reviews, comments, complaints, and testimonials to provide a condensed review with all the info you need to make an informed decision.
EDITOR'S TIP:
Combine Excel Supplements with a proven fat burner such as
Leptigen
for better results.
What You Need to Know
Excel Supplements has a wide range of products for weightlifters and those looking to improve their strength. The Caff product contains stimulants, the Flux product contains thermogenic ingredients, and the Omega+ supplement contains omega 3 fish oils to promote heart health. Their products come in easy to take capsules, making them convenient for anyone.
Excel Supplements have been around for several years, but their online presence began in 2013. They do have two stores in the United Kingdom, and their online store claims to offer their products, though there doesn't seem to be anywhere to purchase them through the official website. We do like the well-documented claims for muscle development, the variety of products, and the easy to use website, but read on…
Price–A Major Concern
Most people saw the best results from Excel Supplements when they combined XL Caff, XL Flux, and XL Omega+. Unfortunately, combining these ingredients gets more than a little expensive. "If you combine the recommended stack, you can easily end up paying $200-400 a month plus international shipping," said our research editor. "And that's if you're able to even find the products online through the company's website. As of right now, the only way to order the XL products is to order in the stores in the United Kingdom."
"Too expensive to try all three," said one user.
"Results look great, but at that price it's not surprising," said another.
Scroll below for one of the best products we've seen over the last year.
Lack of Weight Loss Claims–Designed for Muscle Growth
If you're looking to lose weight, the Excel Supplements may not be for you. Their products have plenty of claims and testimonials for those looking to strengthen their bodies, bulk up, or define their muscles; but for those looking to burn fat and lose weight, there are no known benefits to these products. "I took these for a month, and I love what I'm seeing, but I have gained 5 pounds. These supplements are not for people trying to lose weight," said one customer online.
"Without the weight loss benefits, this isn't the product for me," said another. Some muscle builders saw great results, but there were very few people that saw weight loss with these products. "I was hoping to slim down, but I ended up gaining muscle and bulking up with these products," said another customer.
Our research shows that whenever a part of a product or program is abnormally troublesome (painful workouts, harmful side effects, unintended results, lack of weight loss, etc.), long-term success can be difficult. If Excel Supplements really do promote muscle growth rather than weight loss, it could make it difficult to slim down with these supplements.
The Science–Legit?
One major advantage of Excel Supplements is the well-documented claims on their websites. There is plenty of information supporting their ingredients and formulas and their ability to promote muscle development. Unfortunately, there isn't any definitive proof that these supplements are beneficial for weight loss. We value scientific research and love the work that has been put into making sure that the Excel Supplements ingredients are well-researched, but unless you're looking to build muscle and get toned, there's no research supporting this product. For the price of Excel Supplements, we would like to see some benefits for weight loss, but these are designed for those looking to improve muscle mass and not those looking to slim down.
The Bottom Line–Should You Give It a Try?
We like Excel Supplements because they're convenient, well-researched, and offer proven results for those looking to gain muscle; but because these products aren't targeted toward those looking to lose weight, we see some concerns and we're not sure that it will be beneficial for weight loss. We're also concerned about the difficulty of finding these products, the potential side effects, and the high prices.
If you're looking for a supplement that delivers incredible results at a great value, we suggest you go with a product that has ingredients backed by research and proven to help with weight loss.
Among the best products we've seen in 2015 is one called Leptigen. Not only is Leptigen affordable, but it is also well-documented and proven to help you lose weight by burning fat and boosting your metabolism. When accompanied with diet and exercise, dieters taking Leptigen lost more weight than those taking a placebo in a recent study, and there is no known link between Leptigen and harmful side effects. Leptigen can be purchased directly from the manufacturer's website, and user comments are generally positive with most customers seeing great results.
Right now, you can even get Leptigen as part of a special trial offer, which is a sign that the makers of Leptigen are confident that you'll re-order their product after trying it out for yourself.