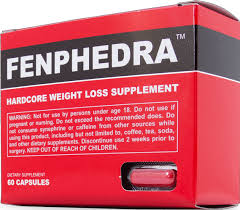 Fenphedra is a diet product I will surely never forget. We spent time examining the side effects, ingredients, scientific studies and customer service quality. Plus, we focused on numerous dieter comments from around the web. At this point we condensed and refined to give you the bottom line.
What You Need To Know
To start, Fenphedra ingredients are Chromax chromium picolinate 60mcg, irvingia gabonensis 150mg, caffeine 100mg, dicaffeine malate 100mg, green coffee bean 100mg, Razberi K raspberry ketone 100mg, phenylethylamine 37.5mg, panax ginseng 25mg, California poppy seed 10mg and ThermoDiamine 10mg. The supplement promotes weigh-loss by boosting metabolism and increasing energy levels. The recommended dose is two capsules per day.
Fenphedra has been around since 2010 and is owned by Utah-based supplement manufacturer Synergistic Nutritional Supplements. The official website and trusted retailers sell it for $69.95. We like that there's a guarantee and that we found some positive customer comments, but read on…
Lack of Results – "Disappointed?"
The first issue was the lack of results from Fenphedra ingredients. "There are elements in this formula connected to weight-loss," said our Research Editor. "Unfortunately, there's no research presented to support those claims."
One customer stated, "Doesn't work and it's a real waste of money. I was really excited to get them but extremely disappointed."
Another user said, "This did nothing for me. I had no more energy when taking this. I even took it after drinking coffee and green tea."
However, some customers reported solid results. "Although the weight loss is slow, I haven't been this energized in years," stated a dieter.
Scroll below for one of the best products we've seen over the last year.
Side Effects – "Concerning?"
Based on the fact that it contains multiple stimulants, Fenphedra side effects were a major concern of customers. "My mind feels slow and hazy, it's not an extreme feeling but it's also not comfortable. I got five minutes into my workout and had to stop because I started feeling shaky and nauseated," commented a customer.
"Had to stop this one. Started to shake, pounding headache and upset stomach," reported a dieter.
We found that some customers didn't experience negative side effects. "Finished my first week on this product. Still no fast heart rate and no headaches," stated a user.
"On my third day on Fenpheda…No loss of sleep and no racing heart rate," commented another.
Our research has revealed that if one particular aspect of a pill is concerning, such as causing negative side effects, the likelihood of long-term success is slim. There's a problem if customers are experiencing adverse reactions while using Fenphedra.
The Science – "Clinical Evidence?"
Throughout the website, there's information about the Fenphedra ingredients. The company also provides "research" showing it promotes weight-loss. After taking a closer look, we didn't locate any links to the "studies". While there's science to back elements like caffeine, green tea and irvingia gabonensis; the connection between you losing weight and this supplement isn't there. The critical part of the review process for us at DietSpotlight is clinical evidence. When there's nothing used to support the claims, we walk away from it.
The Bottom Line – Does Fenphedra Work?
Is Fenphedra really the "hardcore" supplement you've been looking for? Well, we like that it contains a few natural ingredients and that it seems affordable. Considering there's no connection between this formula and weight-loss, we're hesitant about giving this one the green light. We're also have concerns because customers are talking about not seeing results and side effects that aren't pleasant.
You deserve a supplement that will help you reach your goals. That's why we suggest going with a supplement containing a formula backed by science, not connected to harmful side effects and approved by dieters.
Among the best products we've seen in 2016 is one called Leptigen. The supplement promotes weight-loss by offering four clinically-tested ingredients that have been shown to help accelerate fat loss and boost metabolism. Dieters are talking about seeing excellent results and we haven't heard any chatter about harmful side effects.
Also, the makers of Leptigen are so confident in their supplement, that they're offering a Special Trial Offer.