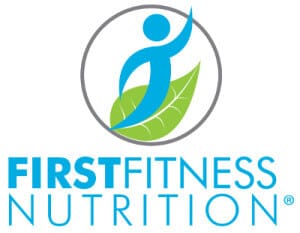 I'm here to cut through the noise and get to the bottom line on FirstFitness. There's been a lot of talk about this program, and it's even been featured on CNN, so let's dive in and look at the products, customer service, research, and ingredients of FirstFitness. We'll also take a look at some actual reviews and comments from users that have tried for themselves. Then, we'll condense it all to give you the bottom line.
What is FirstFitness?
To start, FirstFitness offers a variety of products including those designed for fat burning, appetite suppression, meal replacement, and more. The ingredients are listed on the company's website, and there seem to be some helpful ones. The supplements can be taken anywhere and the powders are easy to mix.
FirstFitness has been around since 1989, which is a good sign. Their products are available through individual distributors, and there are a variety of options to choose from. We like that the company has some longevity and that it includes a meal plan, but read on…
Price – "Is it Worth it?"
The first thing that stood out was the high cost of FirstFitness products. The basics are affordable, but as soon as you get into those that offer the best weight-loss results, the price skyrockets. "To get something good, expect to pay well over $150 per month," said our Research Editor. Because this is an MLM company, costs are typically higher than what a similar product would be elsewhere, which is discouraging.
"Way too expensive for what you get, but I did like the meal plan," said one user.
"I couldn't afford this product if I wanted to," said another.
Scroll below for one of the best products we've seen over the last year.
Lack of Long Term Results – "A Strong Consideration"
Something else that stood out about FirstFitness was the lack of long-term results. Unfortunately, it seems pretty common to gain all the weight back after following the meal plan and taking these supplements.
"As soon as I stopped, I quickly gained back all the weight I lost," said one online review.
One user who was featured on CNN said that his testimonial didn't tell the whole story: "My before and after pictures looked great, but as soon as I stopped the FirstFitness program I couldn't get enough to eat and I gained back the 50 pounds that I had lost."
Many reviews echoed these thoughts, with most people disappointed in the end: "I was thrilled with my initial weight-loss, but in the end I'm back where I started without losing a pound."
Our research shows that diet programs that have aspects that are particularly troublesome (high cost, painful routines, lack of results, bad taste, etc.) are less likely to lead to sustained weight-loss. If people do often gain weight after finishing with FirstFitness, it may be difficult for dieters to reach their full potential.
The Science – "Real Research?"
The website claims that FirstFitness will help change you physically and financially, and at least one part of that is right. The high cost will leave you with a whole lot less money than when you started. Unfortunately, there's no evidence that this product has any long term benefits to your overall physical health. In fact, most doctors agree that weight gain following a diet can take a toll on the body. Without research or studies backing their claims, we see red flags and are skeptical of the life changing transformations that are promised.
The Bottom Line – Does FirstFitness Work?
After seeing some success stories on CNN and elsewhere we were optimistic about FirstFitness. We also liked the variety of products and the included meal plan. But, without clinical studies backing up their claims or the scientific research we look for, we were left disappointed. We're skeptical and concerned about the MLM nature of this business, high cost, and lack of long term success with these supplements.
If you'd like proven weight-loss without inevitable weight gain after you lose, we suggest a product with proven claims and long term weight-loss results.
Among the best products we've seen in 2016 is one called Leptigen. The four part formula is specifically designed to maximize weight-loss by burning fat and boosting metabolism. It's available directly from the manufacturer's website, and it's affordable. The ingredients have been featured in clinical testing, and there are few, if any, side effects reported.
As an added bonus, Leptigen is currently being made available as part of a Special Trial Offer, which is a good sign that the company is confident in their product.