Updated: 09/29/2015 - Sponsored by Leptigen
Food Lovers Diet Review - Does This Diet Plan Work?
Are poor customer service and negative reviews deal breakers?
PUBLISHED: 09/07/2015 | BY: SUMMER BANKS, SENIOR REVIEWER
Editor
's Review:
3.3
/ 5.0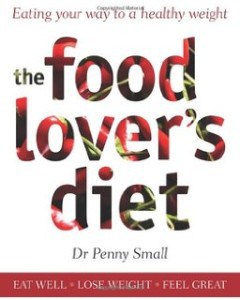 Food Lovers Diet is quite a popular program right now, so we chose to get deep into the details, customer service and effectiveness. We even traipsed through hundreds of comments and reviews to see what dieters were saying about results. With all that information in hand, we present you with the facts.
EDITOR'S TIP:
Combine Food Lovers Diet with a proven fat burner such as
Leptigen
for better results.
What You Need to Know
To start, Food Lovers Diet is a weight-loss program offered as a book and via the web. You can sign up for a free trial offer, but if you do not cancel the membership you will be charged $65 every three months. There's a kit that explains the diet. That is supposed to be used in addition to the website. You can access Food Lovers Diet online – so portability is not a problem.
The program is offered by Provida Life Sciences, which opened in 2004. The company has been around quite a while, a good thing in this business. Unfortunately, the Better Business Bureau grades this company with an unsatisfactory "F". The kit is available online and you can access additional information on the website, but read on…
Poor Customer Service – Common Problem
One of the more common complaints about Food Lovers Diet is customer service. "When you contact a company you want resolution, or at least answers," says our Research Editor. "The problem comes when dieters do not get the support they deserve."
"Anyone looking into getting this program – DON"T. Customer service today hung up on me," claims one customer.
"You never get to speak to someone higher up and all they send you is an email from someone else in customer [service] even though they give a phone numbers out," reports another.
Scroll below for one of the best products we've seen in 2015.
Negative Customer Review – It Matters
Along with poor customer service are negative reviews. Dieters don't see the results they expected or were promised by Food Lovers Diet. "I ordered this product and I'm very disappointed with it. There's too much material and it's not as easy to use as they say. You're constantly referring to the multiple guides to figure things out," says a buyer.
One dieter explains, "You pay for the fancy box but whats inside is double talk and misleading. Tried for a month lost 2 pounds, doubled my food bill as the meals are fancy and sent my sugar count off the wall."
It's with experience that we find negative elements of a weight-loss program can lead to reduced long-term success. If Food Lovers Diet is ineffective with poor customer service, that's an issue for dieters.
The Science
We're not sure what aspects of the diet are verifiable through research. We know Food Lovers Diet recipes combine proteins and healthy carbs with good fats, but no details are available on the official website. At DietSpotlight, we look for science because that's what sets a program apart from the competition and it ensures the buyer gets proven results. Without that support, the dieter could start looking elsewhere.
The Bottom Line
The hype surrounding Food Lovers Diet interested us, but after a long look into the plan we've come to just one conclusion. We like the online availability and tools that come with the kit, but we just can't give this one our support. The BBB rating is an "F" and the customer service department is not helpful, according to dieters.
If shedding those troublesome pounds is your mission, we suggest using a program or supplement with strong scientific support. The plan should come with dedicated customer support and an affordable price.
There are tons of weight-loss products on the market, but one of the best we've found is Leptigen. The official website offers access to published clinical data and contact information for the customer service department. Harmful side effects aren't part of the equation, according to dieters, and customers report amazing results.
At Leptigen, confidence is important. The company stands behind their product with a special trial offer.