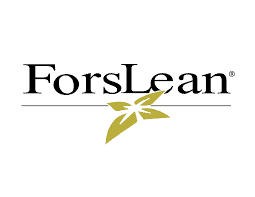 97% of all dieters are looking for a product that just works. Yeah, we're not really sure about the other 3%, either. We took a long look at ForsLean, checking on the ingredients, side effects, clinical research and customer service. Hundreds of reviews and experiences were taken to heart. Then, we condensed and refined to give you the bottom line.
What is ForsLean?
First off, ForsLean ingredient is coleus forskohlii. There may be other ingredients in the product you choose, so check the label. You typically take the supplement once or twice daily, but again these directions will vary. The bottle is relatively small, so it's portable.
ForsLean is manufactured by Sabinsa Corporation. The company claims to have a patented formula for promoting lean body mass and weight management. You can buy the product online and in some stores. We like that it is gaining popularity in the weight-loss market, but read on…
Side Effects – "Any Concerns?"
The first thing that concerned is was the potential for ForsLean side effects. According to our Research Editor, "If there is the potential for negative reactions that may be more than enough to convince the dieter to skip a supplement."
"Never could use it enough days for my purpose to take effect! After a few days of use diarrhea developed," said one user.
Another claimed, "Lately at night feeling a little more munchy hungry."
Scroll below for one of the best products we've seen over the last year.
Ineffectiveness – "Really?"
In addition to reports of side effects, we also found problems with effectiveness in ForsLean ingredients. "I see no results of any kind. Perhaps this product just isn't meant for me," was one experience.
Another said, "I took this product faithfully for 45 days and saw no change in my weight."
We have to add that there were some users who saw mild results. One offered, "This one worked for me and I have not had any side effects."
The Science – "Any Real Proof?"
You can find a ton of products on the market that contain ForsLean. Each supplement will have different results, but if you're looking at just this, there's little proof it works better than ones with multiple, clinically proven ingredients. At DietSpotlight, science tells us whether or not to give the green light and this time we just can't.
The Bottom Line – Does ForsLean Work?
Should we race out to buy up some ForsLean? Well, we like that there is some research into coleus forskohlii and the price is affordable, in most cases, but we are hesitant to give the thumb up because there are much better formulas out there that're clinically proven to work in humans. We also worry that some products may cause side effects, if only because of additional ingredients.
If you want to get things started and lose more weight, we suggest going with a supplement that's made with 100% scientifically proven ingredients that's both affordable and free of reported side effects.
Among the best products we've seen in 2016 is one called Leptigen. The formula contains four proven ingredients, with well known weight-loss properties. We have performed extensive research on this formula and are especially happy with the lack of negative reviews that surfaced. It's also amazing the number of users who've reported great results.
The makers of Leptigen have such confidence in the formula that they're offering a Special Trial Offer. That's a nice touch!