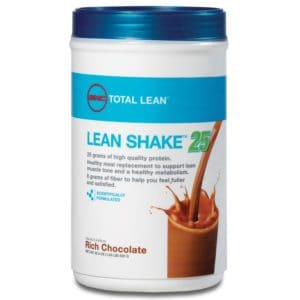 Looking at some diet products can be painful, especially if there's no scientific backing for the formula. Let's find out if GNC Total Lean Ephedra-Free is in this group. In this article, we examined their ingredients, side effects, customer service, and clinical research. After, we read hundreds of user reviews to understand what they had to say about the products. When we were finished, we condensed all of that information so we could give you the bottom line.
What is GNC Total Lean Ephedra-Free?
To begin with, GNC Total Lean Ephedra-Free ingredients depend on the product you choose, but we know this stimulant is no longer used. Some of the supplements they offer include Lean Shake, CLA, Lean Bar, Burn 60, Appetrex Control, Hunger Support, Control & Reduce, and more. The products have many purposes, including improving digestion, energy, endurance, and weight-loss. You can expect to come in contact with whey protein, caffeine, green tea and other common formulas.
GNC Total Lean is produced and sold by GNC, which was established in 1935. They now have over 4,800 locations, which is pretty impressive. They boast that their vitamins and supplements are the best in the world and they are the highest quality, but read on…
Side Effects – "Issues with Products"
The first problem we had with GNC Total Lean reviews was the reports of potential side effects. "No customer likes having issues when they try to lose weight," said our Research Editor. "If this happens with a product they are consuming, they will stop using it immediately and not buy it again in the future."
According to one review of GNC Total Lean CLA, "I don't think that the supplement does anything for me except that it makes me feel nauseous 30 minutes after I take it, every time."
"…I started to become irritable, nervous, tired, and nauseous to the point I couldn't even sit up without feeling sick," mentioned another.
However, everyone didn't have this problem with GNC Total Lean products. "I have not had any negative side effects from it," wrote one user.
One individual said, "This is a great product that helps with metabolism and has no side effects."
Scroll below for one of the best products we've seen over the last year.
Weight-Loss – "Why Isn't This Working?"
The second issue we had with GNC Total Lean Ephedra-Free was its effectiveness. According to some customer reviews, this line of products lacked its ability to aid in weight-loss. "Any supplement that doesn't do its job is very disappointing, both for the user and the company's sales," said our Research Editor.
"Sadly I've been taking these for about a month and no results at all," said a GNC Total Lean 25 user.
Other customers agreed, one writing, "These pills made no discernable difference with regard to weight loss, calorie burning or appetite suppression – and I have gained a few pounds while taking them."
Some didn't see those negative results. One individual wrote, "…it works just as it said it would and I absolutely love it!"
"Since using this product daily I have seen reduction in my body weight and fat loss," said another.
At DietSpotlight, we found that it can take something like a lack of weight-loss to make a formula undesirable and a waste of money. If GNC Total Lean shake and other products are not effective for its customers, then they are facing a big issue.
The Science – "Is It Reliable?"
GNC Total Lean has a large number of ingredients, some of which are tested for weight-loss like caffeine, green tea and protein. Additionally, each bottle claims that it is "clinically researched", though all of GNC's products cite the same study they provide no information about it, something that raises some red flags for us. Here at DietSpotlight, we like to see some science before we recommend any supplement, and in this case, we just aren't sure.
The Bottom Line – Does GNC Total Lean Ephedra-Free Work?
So, should you go out and buy the GNC Total Lean product line? Well, we do like that the company has been around for quite some time. We also like that some of their ingredients have been clinically tested. However, many customers have complained of side effects and a lack of weight-loss results. For these reasons, we have reservations about recommending these products with a clear conscious.
If you are ready to lose weight, we think you should try one that doesn't cause you issues and actually works with clinically tested ingredients. It's important to look for outstanding customer reviews.
Among the best products we've seen in 2016 is one called Leptigen. It is a weight-loss supplement that has no reported harmful side effects and positive customer reviews talking about the real, measurable results they are seeing. Plus, the ingredients are clinically tested and shown to help improve metabolism and boost fat loss.
Plus, the makers are so confident in their product that they offering a Special Trial Offer for all new customers, something we think you should check out.