Updated: 09/29/2015 - Sponsored by Leptigen
Healthe Trim Review - Does This Diet Pill Work?
Are side effects and an FTC case deal breakers?
PUBLISHED: 09/10/2015 | BY: SUMMER BANKS, SENIOR REVIEWER
Editor
's Review:
3.1
/ 5.0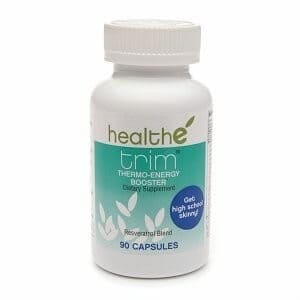 There are a lot of questions about Healthe Trim results, so we dove right into the ingredients and research. With the facts in mind, and comments from hundreds of dieters, we compacted all the info we could find so you know what you're getting into.
EDITOR'S TIP:
Substitute Healthe Trim with a proven fat burner such as
Leptigen
for better results.
What You Need to Know
Healthe Trim is a weight-loss supplement that contains hoodia gordonii, green tea, hydroxycitric acid and caralluma fimbriata. There's no information on bottle size, but users claim one order lasts less than two weeks if you take three pills daily, as suggested. You can take the supplement anywhere and that's good for dieters.
Healthy Life Sciences, the makers of Healthe Trim, was started in 2009. Customers have the option of using a money-back guarantee and the supplement is made in the USA – two benefits. Healthy Life Sciences has regrettably received a "D+" rank and revoked accreditation from the BBB. We like the informative customer service department and easy online ordering, but read on…
Side Effects – "No, Thank You!"
Customers who've tried Healthe Trim are not excited about the side effects. "There are some good ingredients in this supplement," offers our Research Editor. "The trouble is that something in the formula is causing customers to feel bad."
"They made me feel so nauseous and jittery i couldn't keep taking them. I kept trying to drink more water, but it didn't help," a buyer reports.
One dieter says," I took the recommended amount at the recommended time and I had a terrible stomach ache and felt kind of weird."
Scroll below for one of the best products we've seen in 2015.
FTC Case – "Wow!"
The FTC opened a case against Healthe Trim in 2014. According to the file, the supplement company was making claims without scientific support. The ruling resulted in Healthy Life Sciences being banned from marketing the supplement based on unrealistic promises.
A writer at the FTC says, "According to the FTC, the only thing consumers lost when they bought Healthe Trim was money."
The FTC case explains, "In radio and television ads, Dwyer and HealthyLife Sciences claimed Healthe Trim was clinically proven to cause weight loss, and would suppress users' appetites and boost their metabolisms to help them lose weight without exercising or changing their daily routine."
The issue may be big or small, but all it takes is one problem to stop the dieter from achieving long-term results. If Healthe Trim causes side effects and if the company made unrealistic claims, that's enough to wash our hands of the product.
The Science
Healthe Trim is clearly not backed up with clinical research, as discovered by the FTC. Green tea is a strong ingredient with support, but that's not the case with the rest. Even if Healthe Trim were tested, the official website shows nothing. The researchers at DietSpotlight look to science for the facts and when it doesn't exist that's problematic.
The Bottom Line
Healthe Trim was quite the intriguing supplement. We were happy with the helpful customer service department and there is a money-back guarantee, but we aren't going to support this one. The FTC settled a case against Healthe Trim and the makers of the supplement regarding false claims and the BBB rates the company with a "D+".
When the time comes and you're ready to head down the road to weight loss, our suggestion is simple – find a supplement with proven ingredients and a decent price. If customer service is supportive and helpful that's a huge plus.
We've gone through a multitude of weight-loss supplements and one of the best of 2015 is Leptigen. This product has those proven ingredients in a four-part proprietary blend. The customer service department is easy to reach and the price is affordable. There's no talk of negative side effects and results are outstanding, according to dieters who've tried the product.
Leptigen is offered with a special trial offer because the company is confident in the product.