Updated: 09/22/2015 - Sponsored by Leptigen
Healthy Trim Review - Does This Weight-Loss Supplement Work?
Are poor customer service and lack of results deal breakers?
PUBLISHED: 09/05/2015 | BY: SUMMER BANKS, SENIOR REVIEWER
Editor
's Review:
3.1
/ 5.0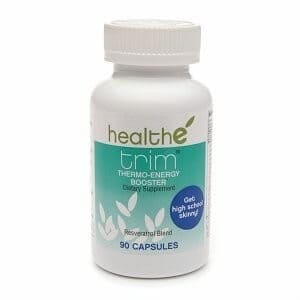 We thought we'd take a deep look into Healthy Trim, so we dove right into the ingredients, side effects, clinical research and customer service. We pored through hundreds of user comments and reviews. We then refined and condensed to give you the info you need.
EDITOR'S TIP:
Substitute Healthy Trim with a proven fat burner such as
Leptigen
for better results.
What You Need to Know
First off, Healthy Trim is a weight-loss supplement that has hoodia gordonii, green tea, hydroxycitric acid and caralluma fimbriata. You take two capsules in the morning and afternoon and this is supposed to help the dieter lose more weight. The pills aren't that big, so you can take the second serving on the go.
The product, formulated by HealthyLife Sciences sometime after 2009, is made with all-natural ingredients, always a good sign. We found it for sale on the official website and through third-party retailers online. We like the 30-day money-back guarantee, but read on…
Customer Service – "Not Helpful!"
The first issue we dealt with was Healthy Trim customer service. "The cornerstone of a supplement business is happy buyers," says our Research Editor. "Representatives are supposed to be friendly and helpful. If that's not the case, you won't earn repeat business."
"I called and held on for 42 minutes, and the customer service lady was so hateful and rude," says a caller.
Another customer claims, "I said you can't tell me that this is the kind of company that realizes there was a misunderstanding and you won't do any thing about it and he said "yep, that's what I'm telling you".. This was a manager."
Scroll below for one of the best products we've seen in 2015.
FTC Involvement
The FTC charged HealthyLife Sciences with one count of "false or unsubstantiated efficacy claims", related to Healthy Trim ingredients, in September 2014. That means the company told dieters the supplement was going to work when it actually wasn't. The government agency went on to tell consumers that all they would lose with the product is money.
Results – "Not Exactly"
Dieters may be willing to put up with poor customer service if a product works, but that's not what many buyers are reporting. "This is a terrible product. I gained 7 pounds in 2 weeks with following the directions, talking to one of their "ha ha" diet coaches and excercising one hour daily," claims one user.
"I watched my Calorie intake and did just as the instructions stated and I actually gained two pounds!," says another.
Gaining weight seems to be a common thread, "I am going on 3 weeks and have gained 2 pounds!"
We've found through research that one problem, like lack of results, is more than enough to reduce any chances of long-term success. If Healthy Trim leaves the dieter wanting for more, there's no reason to keep on buying the product.
The Science
Healthy Trim's website doesn't list any clinical research into the formula, but we found it interesting that the company warns against stimulant use. The FAQs section says, "caffeine is also known to increase hunger." The product contains 175mg of the stuff per serving and why would they warn about potential Healthy Trim side effects? At DietSpotlight science is the heart of every review. If a supplement is not proven to work, the consumer may want to find one that is.
The Bottom Line
We were eager to look more closely at Healthy Trim and our research lead us to one conclusion. We like that the supplement is affordable and the formula is listed online, but we can't recommend the product because it is not clinically proven to promote weight-loss and there are reports of poor customer service. We're also worried about the negative BBB rating and the use of the "fad" ingredient hoodia gordonii.
If it's time to take control of your weight-loss, we suggest going with a supplement with proven ingredients that you can afford. Great customer service is always a plus.
Among the best of the supplements we've reviewed in 2015 is Leptigen. This product offers a proprietary blend with four clinically-proven ingredients that can help boost metabolism and promote fat loss. We found no dieters talking about adverse side effects, but we were able to find users reporting amazing results.
Plus, the creators of Leptigen are so confident in the supplement, they're offering a special trial offer, which is a nice touch.