Updated: 10/06/2015 - Sponsored by Leptigen
Institute For Vibrant Living Review - Does This Health Supplement System Work?
Are cost and taste deal breakers?
PUBLISHED: 09/26/2015 | BY: SUMMER BANKS, SENIOR REVIEWER
Editor
's Review:
3.1
/ 5.0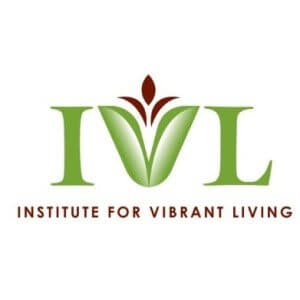 The Institute for Vibrant Living has a wide variety of health, weight loss, and energy supplements that are gaining popularity, so we did one of our diet reviews, taking a look at the ingredients, side effects, consumer reviews, customer service, and scientific research for these supplements. We condensed what we found into an easy to digest review that provides a summary with enough information to help you make your decision on this product.
EDITOR'S TIP:
Combine Institute For Vibrant Living with a proven fat burner such as
Leptigen
for better results.
What You Need to Know
The Institute for Vibrant Living has a wide variety of products, so ingredients will vary by product. Some ingredients that are used in their products include Vitamin A, Vitamin C, VitaminB12, Lipoic Acid, Barley Grass Powder, Papaya Fruit Powder, Malic Acid, Opti-50, and more. Most of their products are organic or all-natural, using their own proprietary blend of herbs and vitamins to create the perfect diet supplement. Their products are convenient and easy to take on the go as well.
The Institute for Vibrant Living has been around since 2005, which is a good sign of its longevity in the diet industry. Their products are easily available online from their company website and from third party sites. They have realistic weight loss claims, an A+ BBB rating, and have minimal side effects, but read on…
Price – "Yee-Ouch"
The overall price of the Institute for Vibrant Living products is reasonable at first glance, but when you compare their products to similar products from other companies, the difference is quickly apparent. "For products that have similar ingredients to those found in every drug store in the country, these sure are pricey," said our research editor. The prices for their products range from under $20 to over $80, products with the same ingredients can be found on drug store shelves for a fraction of the cost.
"I'm not sure what makes their supplements better than the ones I can find for half the price at Walgreens," said one user.
"I found a product with the same ingredients for $20 less at my local drug store," said another.
Scroll below for one of the best products we've seen in 2015.
Taste – Another Concern
As with many diet supplements, taste is a real issue with the Institute for Vibrant Living products. Many reviewers stated that the taste was the primary reason that they wouldn't be a repeat customer. "This tasted awful and did nothing for me," said one review. Most people agree that this isn't exactly an appetizing product.
"These supplements taste like artificial sweetener and leave a long-lasting aftertaste that tastes horrible," said another. Many people agreed with these reviewers, but some offered suggestions to improve the taste. "I mixed this with a smoothie, and that seemed to mask the artificial taste," said one person.
According to our research, if there's something about a diet supplement or weight loss program that is more difficult than a normal lifestyle (difficult exercise, pills with harmful side effects, cost, taste, etc.) then the likelihood of losing weight and keeping it off long-term is low. If the Institute for Vibrant Living products really do have a bad taste to many people, this could make permanent weight loss a problem.
If you do want to try their supplements, we suggest that you mix them with a base that has a strong taste, such as a smoothie or fruit juice.
The Science
The good news about the Institute for Vibrant Living is that their products contain all natural ingredients that have been widely studied and proven to be safe ingredients for effective weight loss. Unfortunately these studies stop short of comparing these products to competitor's products that are available at a fraction of the cost. At DietSpotlight we believe that it's important to not only have research proving that your ingredients are safe and effective, but also proving that your product performs well enough to justify a premium price point. Without this information, we see red flags that we can't overlook.
The Bottom Line
We like that the Institute for Vibrant Living has been around for over 10 years, has realistic weight loss claims, and many organic products, but because they have no studies comparing their products to more affordable products with the exact same ingredients, we can't put our seal of approval on this product. We're also concerned about the proprietary blend listing the ingredients but not the amounts, the unappealing taste, and the high cost when compared to similar products.
If you're looking to slim down and reach your weight loss goals, we suggest a product that provides affordable weight loss with proven results: a product that has published studies and satisfied customers without the aftertaste of an artificial sweetener.
One of the best products on the market today is a product called Leptigen. This new product for 2015 contains a proprietary blend of four ingredients that have been featured in published research and proven to boost metabolism, speed up fat loss, and help customers achieve their weight loss goals. We've read hundreds of positive reviews, and customers seem to agree that Leptigen offers great results without negative side effects.
Because they're so confident in their product and sure that you'll love it, the makers of Leptigen are currently offering a special trial offer.