I need to make a confession. I was obsessed with researching the Insulin Resistance Diet. This is why we at DietSpotlight did one of our in-depth reviews, examining the side effects, ingredients, clinical research and level of customer service. Furthermore, we looked closely at all sorts of user comments that are posted online. At last, we summed up all of the facts and details to give you the information you really need.
What You Need To Know
First of all, the Insulin Resistance Diet ingredients include lean proteins, good carbohydrates and healthy fats. These foods sources are focused on in order to help reduce insulin levels and prevent blood sugar spikes. Foods like breads, cakes, candy and sweet treats are avoided. This diet change is permanent and it's intended to help with weight-loss and overall health. Regular exercise, both cardio and strength training, are also discussed in this text.
The Insulin Resistance Diet has been available since 2001. This book was written by two medical doctors, Cheryle R. Hart and Mary K. Grossman. It's easy to obtain through websites such as Amazon. Both women and men of all ages can use this diet plan, but read on…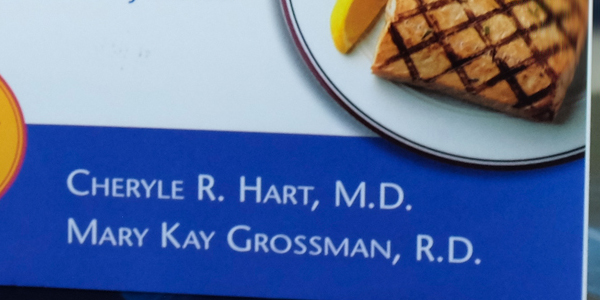 Here's my caveat: You have to watch which carbs you're eating.
Difficult Guidelines – "Concerning?"
The first concern we have is the eating guidelines. "The Insulin Resistance Diet requires you to avoid breads and sweets, which some people will find difficult over time. After all, this is a permanent diet/lifestyle change," says our Research Editor.
One user commented, "This book does not really give a guide of what to eat and when. Most diabetic exchange diets are structured to include the right ratio of carbohydrate to protein to begin with, and at least give a plan to the people following them. This book leaves the reader hanging."
On the other hand, a different person said, "This book offers a healthy eating plan that can be followed for life."
Yet another dieter reported, "Sometimes difficult to follow, but overall it's helpful."
Scroll below for one of the best products we've seen over the last year.
Discouraging User Reviews – "Concerning?"
We did find some discouraging customer feedback regarding the Insulin Resistance Diet. In fact, one dieter stated, "Don't waste your money on this book! You have heard it all before. It was mildly interesting to hear the medical explanations, but that's it."
However, not all users complained about this diet. One person posted, "This is a good book. Easy to read and understand. No Insulin Resistance Diet side effects or anything."
"It was okay…nothing else to say," commented another.
According to our extensive research, if there is a particular aspect of a diet program that is quite bothersome or concerning (difficult guidelines, discouraging user reviews, steep cost) the probability of long-term success is low. Therefore if the Insulin Resistance Diet does have eating instructions that are too hard to follow, this could prove problematic.
The Science – "Is It Solid?"
At DietSpotlight, we need to see some actual research that supports the diet or supplement we're reviewing. In regards to the Insulin Resistance Diet, there is some solid science and studies that back up the claims. After all, this weight management plan was created by two medical doctors. However, judging from the strict eating plan, this method is certainly not suitable for everyone.
Also: read our Leptigen Weight-Loss Kit review »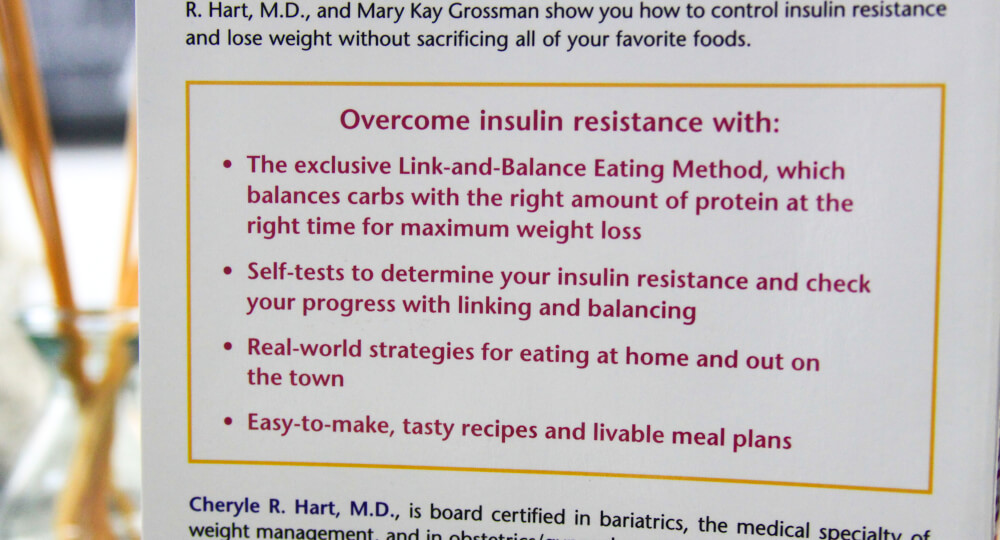 The Bottom Line – Does The Insulin Resistance Diet Work?
So, should you invest in the Insulin Resistance Diet? Well, first off, we like that this weight-loss plan was developed by medical doctors. It's also nice to see that this program can help balance blood sugar levels. However, we have some reservations about it because of the strict diet that's involved. It's clear that some people have some difficulty following the eating guidelines. Also, there are some discouraging comments posted on the web.
If you really want to drop more pounds, then you should consider a diet plan or weight-loss supplement that is easy to use anywhere, is backed by numerous positive user reviews and gives you plenty of bang for your buck.
Among the best products we've seen in 2016 is one called Leptigen. Its unique formula is a combination of four ingredients. Some of which have been shown in published clinical research to help speed up fat loss and ignite metabolism. Moreover, we did not find any discouraging remarks on the web, and user comments posted online express people are seeing great results.
The makers of Leptigen are so certain of their product they're offering a Special Trial Offer, which is a good sign.