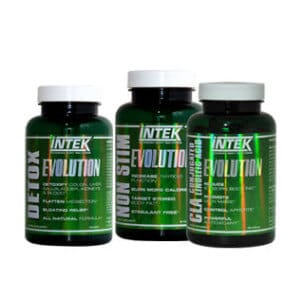 Recently, we've heard a lot of buzz about Intek Evolution Detox, so we decided to conduct one of our in-depth reviews. We took a close look at the formula, scientific research, and customer service. We went on to read hundreds of user reviews and testimonials and then condense the information and summarize it for you so you have everything you need to make an educated purchasing decision.
EDITOR'S TIP:
Combine Intek Evolution Detox with a proven fat burner such as
Leptigen
for better results.
What You Need to Know
Firstly, Intek Evolution Detox is a laxative supplement the claims to detoxify the body. It contains Cascara sagrada, buckthorn bark, bentonite clay, slippery elm bark, aloe, flax seed, peppermint leaves, and a number of other herbal ingredients.Users are advised to take One serving before bed. To increase effectiveness, taking additional serving in the morning when you wake up. Take each serving with at least 6 to 8 ounces of water.
The official website for Intech does not provide any information about when the company was founded or how long they've been in business. We like that the company makes their contact information easy to find on their website, but read on…
Not a Fat Burner or Appetite Suppressant
As a detoxification and colon cleansing product, Intech evolution detox is neither a fat burner nor an appetite suppressant. The ingredients in this product are not intended for long-term regular use. They may be helpful in jump starting a weight loss routine, that should not be used for long periods of time.
"Laxative products may be helpful in the short term, but over the long term can lead to dehydration." said our Research Editor.
Scroll below for one of the best products we've seen in 2015.
Cascara Sagrada No Longer Safe
When looking for clinical research to support key ingredients in this formula, we found the FDA declared cascara no longer safe for use in over-the-counter laxative products in 2002. Though there are other ingredients in this formula, this is the primary ingredient in the first of three proprietary blends, suggesting that it makes up the bulk of that part of the formula. Because it is part of the colon cleansing proprietary blend, we do not know how much of the ingredient is in the formula.
One user said, "It seems that everything I eat causes painful cramping, loud gastrointestinal noises and diarrhea."
"This product only gave me digestive issues and constipation. I will never ever ever ever buy this product again." said another.
The Science
There is some science behind a few of the ingredients in this formula. However, in the instance of cascara sagrada, we see the FDA has warned against its use. Many of the ingredients in this formula are designed to remove excess water from the body, which can ultimately lead to dehydration.
The Bottom Line
Ultimately, because of the harm in this product may cause, we cannot recommend Intech evolution detox. When the FDA warns against the safety and effectiveness of an ingredient, we see red flags.
If you're looking to drop a few pounds, we recommend choosing a supplement that provides you with safe and effective ingredients and clinically proven doses.
One of the best products we've seen so far this year is Leptigen. This fat burner is made with a unique blend of four ingredients, all clinically proven to support metabolism boosts to promote faster fat burning. As we scoured the Internet, we weren't able to find mention of anything negative about the product or side effects caused, so this is an indication users are getting good results.
We're thrilled to see the makers of Leptigen are so confident in their product they're giving new customers a special trial offer, which is always a good sign.