Updated: 09/29/2015 - Sponsored by Leptigen
Jadera Diet Pills Review - Does This Slimming Supplement Work?
Are FDA warnings and side effects deal breakers?
PUBLISHED: 09/08/2015 | BY: SUMMER BANKS, SENIOR REVIEWER
Editor
's Review:
3.5
/ 5.0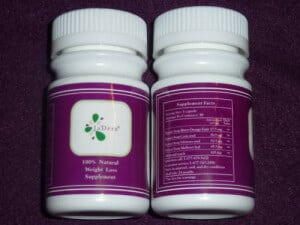 We've found people are interested in Jadera Diet Pills, so we dug through the side effects, ingredients customer service quality and clinical research. We also read reviews and comments from hundreds of users. Then we gave you the condensed summary.
EDITOR'S TIP:
Substitute Jadera Diet Pills with a proven fat burner such as
Leptigen
for better results.
What You Need to Know
First, Jadera Diet Pills is a slimming supplement made up of bitter orange extract, cassia seed extract, Job's tears seed extract and mulberry leaf extract. We did not find a clear image of the product label, but we do know there are 30 capsules per bottle. If you take Jadera pills once a day you get a month's supply.
The product, which came on the market sometime around 2007, offers dieters a complete list of ingredients, which is one positive. You can purchase Jadera Diet Pills from the official website. We like the explanation of the formula and the low price, but read on…
FDA Warnings – "Yikes!"
The first thing that bothered us about Jadera Diet Pills was the FDA's interest in the product. "The last thing a company wants is for the government to issue warnings about a supplement," says our Research Editor. "Jadera Diet Pills has been the subject of at least two investigations."
In 2011, the FDA warned dieters to stay away from Jadera Diet Pills stating, "FDA laboratory analysis confirmed that "Ja Dera 100% Natural Weight Loss Supplement" contains sibutramine. Sibutramine is a controlled substance that was removed from the U.S. market in October 2010 for safety reasons."
Again in 2013, the company was cited for the same problem. "Dolphin Intertrade Corp. is voluntarily recalling "JaDera" weight loss supplement. [This] product [has] been found to contain undeclared Sibutramine."
Scroll below for one of the best products we've seen in 2015.
Side Effects – "Should You Be Worried?"
We came across multiple consumer comments about Jadera side effects. "I've been taking ja'dera for a wee[k] now it's causing me mood swings, depression, and my mouth and t[h]roat get really dry, is that normal?," asks a dieter.
"I had rapid heart beat and shortness of breath it really scared me so I stop[p]ed using immediately! Is anyone else feeling this[?]," a buyer reports.
Some of the same side effects come up often as one customer says, "I have been taking Jadera for just 2 days. I already feel shortness in my breath and rapid heartrate."
In our research, we've found that if one element of a diet program is troubling, your odds of long-term success are small. If Jadera Diet Pills causes harmful side effects, that's a red flag.
The Science
All of the Jadera ingredients are listed on the official website. We were unable to find any clinical studies supporting weight-loss claims. Jadera Diet Pills doesn't list any research either. For the researchers at DietSpotlight, published support is integral to the review process. If the science is not there, we get concerned.
The Bottom Line
After taking a detailed look into Jadera Diet Pills, we came to a solid conclusion. We like Jadera Diet Pills transparency with ingredients and the price is lower than most other products, but we can't encourage the use of a supplement that causes side effects. Plus, we worry about the FDA's interest in the company and the fact that the corporate address is between a UPS store and sub shop.
If you're ready to melt away the pounds, we suggest going for a supplement that offers you proven weight-loss ingredients and a good price.
Among the finest products we've seen in 2015 is a supplement called Leptigen. The formula is a proprietary blend of just four proven ingredients, which are supported with published research to help speed up metabolism and promote fat loss. We can't find mention of any negative side effects and users are seeing some pretty amazing results.
Also, the makers of Leptigen are confident enough in the product to offer a special trial offer – great touch.