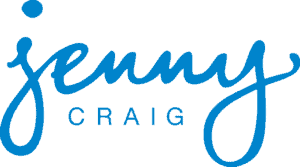 The results of my research into Jenny Craig were somewhat surprising. We decided to put the spotlight on ingredients, side effects, clinical support and customer service quality. Additionally, we analyzed hundreds of dieter comments and reviews. Then, we refined and summarized to give you the info you need.
What is Jenny Craig?
First off, Jenny Craig ingredients include breakfast, lunch, dinner, snack and dessert items. The weight-management program promotes weight-loss through one-on-one counseling, healthy eating and group meetings. One of the benefits centers on the personalization of each plan.
Jenny Craig is a weight-loss program founded in 1983 by Jenny Craig and her husband Sidney. The company operates more than 600 centers worldwide, sells foods on the official website and through trusted retailers. We like that the business has decades in industry and that we found some positive customer comments, but read on…
High Price – "Affordable?"
The first concern was the high price of Jenny Craig ingredients. "There is one plan that is $39 for three-day sample kit; which is relatively inexpensive," said our Research Editor. "But, regular membership is $99, plus the cost of food. This could easily break the bank."
"I did the 20lbs for $20 plus the cost of food. So far the food has ranged from $180 to $130 per week," said a customer.
"I spend about $250 for two weeks of Jenny food. The diet is more expensive than most," stated another.
While high price is a consideration, some dieters didn't mind the cost. "So when I went on the JC full program, I was pleasantly surprised to find that I was saving $20-$40 a week for my food," said a dieter.
Scroll below for one of the best products we've seen over the last year.
FTC Settlement – "What's that About?"
In May of 1997, the Federal Trade Commission agreed to a settlement agreement with Jenny Craig. This centered on customer endorsements and testimonials, weight-loss claims and price.
Lack of Results – "Not Like the Pictures?"
Customers aren't talking about Jenny Craig side effects, they're complaining about the lack of results. "I have spent over $799 dollars to lose FOUR pounds…very expensive four pound weight loss," stated a customer.
"Followed the 20 for 20 plan and then the regular program and only lost three found. Not happy," said a dieter.
Some customers offered suggestions on how to improve results. "The key is getting to your goal weight and they'll enroll you in their maintenance program where you do all your own foods," stated a user.
"I tried Jenny Craig in the past and had…success," reported another.
Throughout our research, we've found that all it takes is something deemed concerning, like lack of results, to put the brakes on long-term success. If dieters don't see changes while following Jenny Craig, this could become problematic.
The Science – "Is Research Used?"
On the official website, it reads, "Where there's science, there's proof Jenny Craig works." We decided to follow the research to find out how. The company uses an advisory board, nutrition experts and Volumetrics control (large portions, low calories). We found a few studies available, but the results were concerning. Some participants only followed the program for three months, while others used it for more than two years. Also, exercise wasn't taken into account. At DietSpotlight, solid results are critical. But if the evidence doesn't exactly support long-term weight-management, is it worth it?
The Bottom Line – Does Jenny Craig Work?
Still thinking about signing up for Jenny Craig? Well, we like that we found some positive customer comments and the longevity of the company, but we're concerned about this one because the science doesn't exactly support the weight-loss claims. We're also skeptical due to lack of results and high price mentioned in multiple customer comments.
Weight-loss shouldn't break the bank. That's why we suggest going with an affordable supplement, packing ingredients backed by science and supported by customers reviews showing it works.
Among the best products we've seen in 2016 is one called Leptigen. The supplement contains four clinically-tested ingredients, focusing on weight-loss, by helping to accelerate metabolism and igniting fat loss. The chatter is about seeing great results and there's no mention of harmful side effects. It also helps that the price won't break you.
Also, the makers of Leptigen are offering customers a Special Trial Offer; an excellent sign of confidence in their supplement.