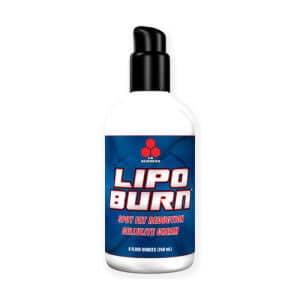 We love to see products that offer weight loss options in unexpected forms. Lipburn is a spray, which explains why were so excited to learn more about it. We looked at the manufacturer's website to learn all we could about the product, and looked for consumer reviews, in order to give you the information you need to make an informed decision.
EDITOR'S TIP:
Combine LipoBurn with a proven fat burner such as
Leptigen
for better results.
What You Need to Know
Lipoburn has an unusual delivery method. The product is sprayed onto the areas where an individual wants to reduce fat, areas described as problem areas. The product is then massaged into the skin. The company that makes Lipoburn claims it will then melt away unwanted cellulite and fat.
The cost for the product is $35.99, which seems more than reasonable for a weight loss supplement that can be applied topically, but read on…
Questionable Endorsements
If you look at the website for Lipoburn, it appears to be filled with glowing testimonials. However, upon closer inspection it becomes clear that the testimonials are for other products. While this is perhaps an oversight, and not meant to be intentionally misleading, it does not support the claims of the product with even anecdotal evidence.
Our research editor worried that, "A company that is unable to provide ingredients or authentic customer reviews may not have the attention to detail required to make an effective product."
Scroll below for one of the best products we've seen over the last year.
Ingredients
The official website for Lipoburn does not provide any of the ingredients. All they tell consumers is that the ingredients are scientifically proven.
The Science
In addition to not mentioning any of the actual ingredients that are used in the Lipoburn formula, the company also neglects to provide the studies that scientifically prove efficacy. There is absolutely no scientific proof, or even anecdotal evidence, provided by the company to indicate this product actually works as advertised.
The Bottom Line
In addition to providing no scientific support the company also does not offer a money back guarantee. While the price is reasonable, the idea that consumers should risk their money on a product that offers no proof and no guarantees seems absurd.
Companies who are confident in their product typically offer both proof and a financial security net for potential consumers. Barring either of these, we simply cannot recommend this product.
One company that has impressed us on both of these counts is Leptigen. Their supplement is made with proven ingredients that underwent rigorous scientific testing. In addition, the many reviews that are available are all about the product and indicate overall customer approval of the results.
In fact, the makers of Leptigen are so confident that their product will please consumers, they offer new customers a special trial offer. This gesture has reassured many of our readers, as well as our editorial staff.