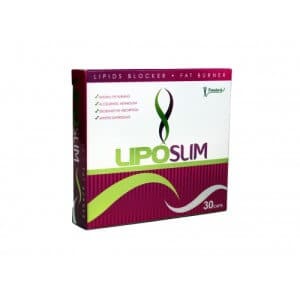 I'm here to cut through the noise and get you the bottom line on Liposlim, so we did one of our in-depth reviews, examining the side effects, ingredients, customer service quality and scientific studies. We additionally scrutinized countless dieter and user comments found all over the web. At this point we compacted the data we found to give you the information you need.
What You Need To Know
To start, Liposlim is a diet system that contains chromium, vanadium, white kidney bean extract, 5-HTP, Forslean, L-tyrosine, guarana, Advantra-Z (citrus aurantium), green tea extract, lipase, vitamin C and chitosan.  It's described as a three-part program with multiple different supplements. These are NoPhedra ($24.95), CBlock ($29.50) and FBlock ($23.95). All of these formulas are taken daily and are intended to work together to encourage weight-loss. More specifically, they are supposed to block fat absorption, block carbohydrates and increase fat loss. You may find it a bit overwhelming to take all of these with you, but it is possible.
From what we gathered, Liposlim was first released in 2012 by Absolute Nutrition. These supplements do contain some natural ingredients and all of them can be purchased online. Also, there are some positive customer reviews, which are helpful, but read on…
Dangerous Ingredients – "A Real Problem?"
The first issue we came across with Liposlim ingredients was side effects. "It's imperative to always pay close attention to the formula used in any supplement you take. We noticed that NoPhedra contains citrus aurantium, which provides synephrine. This one can lead to accelerated heart rate, high blood pressure and other health-related problems," says our Research Editor.
One customer complained, "Felt like I was having a heart attack, this stuff is no joke!"
Another stated, "Made me super anxious and jittery, no thanks."
Scroll below for one of the best products we've seen over the last year.
A Lot of Dieter Complaints – "What to Expect"
We couldn't help but notice all of the user complaints posted online for Liposlim. In fact, one customer stated, "Can't believe I fell for this scam."
Another said, "LIPOSLIM IS A SCAM!! Please do not buy this product. The customer service is disgusting."
The research we've done has shown if there is a particular aspect of a diet program or supplement that is very burdensome (a painful/difficult exercise routine, too many user complaints, dangerous ingredients) the chances of long-term success is very low. If Liposlim does in fact earn a great number of customer issues, this could be problematic.
The Science – "Valid?"
Put plainly, there is no clinical research presented online to support the weight-loss claims made by Liposlim. If you look closely at the formula you will find two ingredients with quite a bit of backing, caffeine (supplied by guarana) and green tea. You can buy these anywhere for a fraction of the cost of Liposlim, so that doesn't mean this product is any better than the standalone ones. We at DietSpotlight must see published scientific studies to validate the diet supplement before we can get behind it. Here we only see a big red flag.
The Bottom Line – Does Liposlim Work?
Ahh, it took a bit of time, but we have this one in the bag. It's interesting to see that the Liposlim diet program involves three different dietary formulas, but we certainly don't feel comfortable encouraging anyone to buy these products. First of all, there are a lot of customer complaints regarding high credit card charges. Also, taking three supplements daily for weight-loss doesn't sound simple.
If you need to slim down faster and shed excess body fat, we suggest going with a diet program or weight-loss pill that doesn't cost you a fortune and is supported by clinical studies. It's also helpful if dieters leave positive feedback about the formula.
Among the best products we've seen in 2016 is one called Leptigen. This supplement provides a proprietary blend of four ingredients, which have been shown in documented scientific studies to boost metabolism and increase fat reduction. Furthermore, we are unable to find any user complaints regarding harmful side effects and customer reviews around the web show people are seeing incredible results.
Also, the company behind Leptigen is confident enough in the formula to offer a Special Trial Offer, quite the good sign.