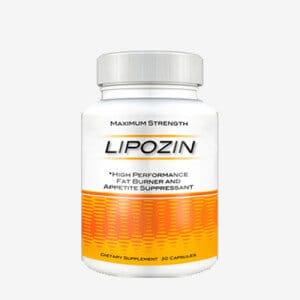 The dieting community has been inundated with products that claim the nearly magical properties of hoodia. We wanted to look at Lipozin to see if it was just hype of if the makers had found a way to combine hoodia with other ingredients to create a breakthrough product. We looked at the ingredients and company information as well as user reviews to give you the information you need to know to make a well informed decision.
EDITOR'S TIP:
Substitute Lipozin with a proven fat burner such as
Leptigen
for better results.
What You Need to Know
Hoodia is one of the primary ingredients of Lipozin. Initially this is worrisome because while it was once considered to be the best all natural appetite suppressant available, research hasn't proven those claims to be accurate. However, there are a couple of ingredients that are verified as being effective in promoting weight loss.
The full list of ingredients are hoodia gordonii, green tea extract, guarana seed, cha de bugre, and chromium. Green tea extract, guarana seed and chromium are proven ingredients, but read on…
Limited Details
The biggest concern with Lipozin, of course, is that the primary ingredient has been clinically proven to be no more effective in aiding weight loss than a placebo. Further, none of the amounts are listed for any of the ingredients. This makes it impossible to discern if the quantities of the effective ingredients are used in sufficient quantities to promote weight loss.
According to our research editor, "Any company comfortable listing the primary ingredient as one that is well known to be ineffective, has questionable testing methodologies."
Scroll below for one of the best products we've seen over the last year.
Other Ingredieints
Let's look for a moment at the ingredients that do have benefits in the field of weight loss. Green tea extract is a stimulant that enhances metabolism in two ways. First, it has EGCG which is a metabolism booster. It also contains caffeine which helps maximize energy and dieting result. The next promising ingredient is chromium which is an established appetite suppressant. It works by regulating glucose levels in the blood which often spike, and then crash, after eating carbohydrates. This can help stabilize blood levels and reduce cravings following such a crash.
Our research indicates that these two ingredients can be quite effective when used properly. The issue with this product is how well they are used.
The Science
The makers of Lipozin offer absolutely no clinical evidence to support the claims that this supplement is effective. In fact, one reviewer said, "This stuff is just a gimmick and is surely a waste of money. The fact that one of the ingredients has actually been disproven as an effective method of weight loss is possibly the most concerning, and obvious, indication that the company doesn't rely on science in their development process.
The Bottom Line
We were looking forward to reviewing Lipozin because we are always hopeful that new science will prove old favorites are actually effective when used in combination with other ingredients or if used in a slightly different way. Unfortunately, the company that makes Lipozin seems to have simply jumped on a gimmicky bandwagon and not done any real research, so we simply cannot recommend this product.
If you're interested in losing weight, we recommend looking for companies who promote true scientific research when developing new products. Safety and efficacy should always be the primary concern in product research and development.
One of the companies we've been impressed with this year are the makers of Leptigen. It is was designed with a blend of four scientifically proven ingredients which are well established as having the ability to increase metabolism and fat loss. Throughout our research efforts, we found no complaints or side effects mentioned in reviews.
The creators of Leptigen are confident enough in their product to give consumers a special trial offer, which we feel helps establish consumer trust.