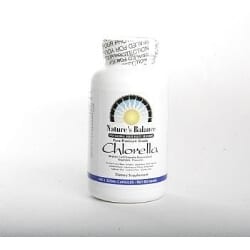 97% of dieters just want a product that works. Yeah, we're having a little trouble figuring out the other 3% too. Since Nature's Balance produces several formulas, we looked at a few different ones to learn more about the ingredients, side effects, clinical support and customer service quality. We condensed and refined to give you the info you need.
What is Nature's Balance?
First off, Nature's Balance is a full line of "professional grade health solutions." They include detoxification, joint health, immune system support and wellness products. Some of the ingredients include vitamins, minerals and essential nutrients. One benefit is that there's an easy to follow online order form
Nature's Balance was founded in 1992. The supplements are available from the company's official website as well as other online retailers. We like the longevity and that the company uses some natural ingredients, but read on…
Ingredients- "No Complete Lists?"
Our first concern is with Nature's Balance ingredients. "It's evident that the company uses some natural components in each formula," said our Research Editor. "But the exact amounts aren't listed."
"I want to try these supplements, nut I don't know what in them," said a customer.
"Why wouldn't you list any of the ingredients," commented another.
We found some users that didn't have concerns with the profile.
"Solid formula and pretty good results," said a consumer.
Scroll below for one of the best products we've seen over the last year.
Lack of Results – "Losing Weight?"
Based on Nature's Balance reviews, lack of results were a concern. "Tried several products and can't seem to lose any weight," reported a customer.
"I liked the profile, unfortunately, I didn't see any results," commented another.
On the other hand, we found some users that did notice positive changes from Nature's Balance supplements.
"I'm currently starting on my third bottle, and I'm convinced of its natural healing ability," reported a user.
"I was introduced to Nature's Balance supplements about six months ago. I'm feeling like a different person," said a customer.
Our research indicates that if any part of a weight-loss supplement is concerning, like not producing desired results, your chances of long-term success are minimal. If you use Nature's Balance and don't notice any changes, it may be time to consider something different.
The Science – "Following the Research"
Nature's Balance references multiple clinical studies on chlorella. There's no mention of how this algae connects to weight-loss. After picking apart additional products in the line, we didn't locate any ingredients that did any more than possibly improve wellness. At DietSpotlight, research is critical. When there's no links to you losing weight, we become skeptical.
The Bottom Line – Does Nature's Balance Work?
So ladies and gentlemen, what do we have to say on this one? We like the time in the industry and no reports of Nature's Balance side effects while using the supplements, but we're skeptical about it because there's no solid connection to weight-loss. We're also concerned about reports about a lack of results and not all of the ingredients being listed online.
If you'd like to reach your weight-management goals, we suggest going with a supplement containing ingredients shown to promote weight-loss and backed by positive customer comments.
Among the best products we've seen in 2016 is one called Leptigen. This formula is a blend of four clinically-tested ingredients which have been shown to help ignite fat loss and accelerate metabolism. There's no talk of harsh side effects, but users are excited about seeing excellent results.
The makers of Leptigen are so confident in their supplement, they're offering a Special Trial Offer.