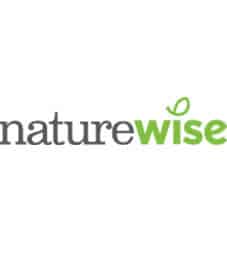 Give me two minutes of your time and I'll tell you whether or not Naturewise actually works? There has been a great deal of talk surrounding these weight-loss supplements, so we took it upon ourselves to create an in-depth review, scrutinizing the side effects, ingredients, scientific research and level of customer care. We additionally examined a lot of dieter experiences posted all over the web. Lastly, we wrapped it all up and condensed the data to give you the bottom line.
What You Need To Know
Naturewise is a company that focuses on "all natural supplements" for women and men alike. The key weight-loss ingredients include garcinia cambogia fruit, raspberry ketones, coleus forskohlii root, green coffee bean, hoodia gordonii, guarana seed, ginger root and fennel seed. This brand offers categories such as weight management, daily support and longevity. There are 10 different products available in this range. Some include Naturewise Raspberry Ketones Plus+, Green Coffee Bean Extract 800, CLA 1250, 5-HTP Plus+, Forskolin Plus+ and Garcinia Cambogia. Although all can be reviewed on the official website, they are actually sold on Amazon. These are taken one to three times daily for maximum results.
It appears that Naturewise dates back to 2013 and all of their products are available over-the-counter. There is plenty of customer feedback posted on Amazon for these supplements and a helpful FAQ section is provided on the company website, but read on…
Fad Diet Ingredients – "A Problem?"
The first issue we found with Naturewise ingredients is that some are not clinically proven to have any effect on the scale. According to our Research Editor, "The core used in Naturewise weight-loss supplements are nothing more than a fad. These include garcinia cambogia, hoodia gordonii extract and raspberry ketones."
One user stated, "I've been taking this for the past 3 weeks, but I haven't lost anything."
Another dieter said, "I took it for a month and it did absolutely nothing for me! No increase in energy, no appetite suppression, no weight-loss at all, despite a relatively healthy diet and a regular exercise program."
Scroll below for one of the best products we've seen over the last year.
Side Effects – "Be Careful!"
It is quite clear that many of the dieters who use Naturewise supplements experience adverse effects. In fact, one customer commented, "After taking this product, my blood pressure was elevated to the point of having to go to the Emergency room."
"Now I don't take anything to lose weight, but this made me feel like I was about to have a heart attack! I sent this right back to Amazon!," said another user.
Our research has revealed that if there is an individual facet of a diet system or weight-loss formula that is especially annoying or concerning (a difficult or dangerous exercise, fad ingredients, numerous side effects) the probability of long-term results is low. Therefore if Naturewise supplements do lead to adverse reactions in a high number of people, this could be a significant problem.
The Science – "Effective?"
We took a close look at the company website for Naturewise and it's clear that no actual clinical studies are presented. This is not surprising when you consider many of the key ingredients used in these products are a fad. At DietSpotlight, we really need to see some solid scientific research that supports the diet formula or we are left seeing a red flag.
The Bottom Line – Does Naturewise Work?
Well, are we on the run to pick up all we can find? It's nice to see that Naturewise offers a number of supplements to address different needs. On the other hand, there is really no research or studies presented with these products to support claims. Furthermore, we could not find a money-back guarantee posted on the main website. It's a bit odd that Naturewise only sells via Amazon.
For those who want to experience more significant fat loss and slimming, we recommend you choose a diet formula that is affordable, does not lead to adverse effects and uses clinically proven ingredients.
Among the best products we've seen in 2016 is one called Leptigen. This supplement uses four key ingredients, which have been shown in documented scientific studies to help kick-start metabolism and encourage fat loss. Moreover, we have not been able to find any user complaints of negative side effects and customer reviews posted on the web show people are seeing great results.
Plus, in quite the show of confidence, the company behind Leptigen is offering a Special Trial Offer, which is a good sign.