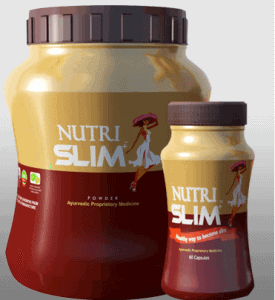 We hear lots of interest in NutriSlim carbohydrate blocker, so we looked deep into the clinical research, customer service, ingredients and potential side effects. We took all this information and condensed it so you have just what you need to make the best decision.
EDITOR'S TIP:
Substitute NutriSlim with a safe and proven fat burner such as
Leptigen
(reliable shipping to Australia & New Zealand) for better results.
What You Need to Know
To start, NutriSlim is a carbohydrate blocker containing glucomannan, ChromeMate, green tea extract and phaseolus vulgaris. The product is taken two times daily as three capsules. Directions claim the dieter can consume up to 12 NutriSlim each day for additional support.
You can purchase NutriSlim via the official website or by phone. We like the ease of ordering and availability of customer service, but read on…
Lack of Product Reviews – "Who Buys This?"
Our first issue with NutriSlim is the lack of product reviews. According to our Research Editor, "A company can claim all kinds of weight-loss benefits, but if the dieter can't learn from other dieters how the product really works, how can a company expect anyone to trust the supplement?" We tried forums, online retailers and the official website with no luck.
One dieter says, "Planning to give [this one] a try…any satisfied customers or reviews would be good."
Scroll below for one of the best products we've seen over the last year.
Poor Customer Service – "Not What the Dieter Ordered!"
We gave the customer service department for HealthNet Nutritionals, the company that makes NutriSlim, a call. We waited for more than five minutes for a representative to pick up. Once connected with a live person we were immediately disconnected. We called back and waited another five minutes. When we finally reached someone she was rude and not helpful at all. When dieters do talk to the company they are not satisfied. "Their customer service reps do not know their business and misinform you," a customer reports.
According to the research we've done, if there is a specific issue with a supplement, like poor customer service, the chance of achieving long-term success is not very good. If NutriSlim isn't backed up with good quality support, there is a problem.
The Science
The NutriSlim website guarantees, "safe, natural, herbal weight-loss." This implies clinical support, but there's not a single study on this carbohydrate blocker. There is some research for a couple of the ingredients, but two beneficial ingredients do not mean the formula is worth a try. At DietSpotlight, we look for science to support a product. If it's just not there, we become concerned.
The Bottom Line
We were intrigued by NutriSlim, but we can't tell dieters to try out a product with no reviews and poor customer service. We're also concerned about the lack of clinical support for the formula.
If you want to shed those extra pounds, we think you should try out a supplement that offers a great price and strong customer support. It also helps if the ingredients are clinically proven by research.
One of the best products we've found in 2015 is Leptigen (The makers of Leptigen offer fast and inexpensive shipping to both Australia & New Zealand). The formula is a proprietary blend of ingredients that help boost metabolism and support fat loss. The ingredients have been clinically tested. Reviews are positive and we can't find mention of a single side effect.
The people behind Leptigen are so confident you'll see results, they offer a 120 Day Money-Back Guarantee and reliable worldwide shipping. You can check it out here.