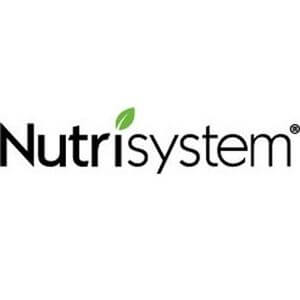 This week, I obsessed over every aspect of the meal-replacement program, Nutrisystem. We've heard a lot of talk about this alternative, so we did one of our comprehensive reviews, looking closely at the ingredients, potential side effects, customer service quality and clinical research. Plus, we read hundreds of testimonials and experiences from all over the internet. Then, we summarized and condensed it all to give you the info you need.
What You Need to Know
First off, Nutrisystem is a diet based on the glycemic index, where meals are sent directly to your home. There are several options for dieters, including a vegetarian and diabetic. There are three plans, each at different price points, based on whether or not you want to choose your meals and if you want to include frozen foods. One benefit is that you do not have to shop for groceries or cook.
The company was founded in 1972 and works well for both men and women. We do like the longevity of the business and some of the positive comments we've seen online, but read on…
The Cost – "Yee-Ouch?"
The first concern with Nutrisystem is the cost. The basic plan is $9.29 a day and includes a four week plan. Customers on this plan don't even get the luxury of choosing the foods they'd like to eat. At this price point, users can expect to spend $259.99 a month if they opt for automatic delivery and $344 if they don't. Other options may be even higher than that. "For the majority of dieters, these solutions are too cost prohibitive. When you consider the fact that most of us have more than one person to cook for at home, there is still the cost and hassle of grocery shopping," said our Research Editor.
"The portion sizes are sooo small. It's not possible to just grab and go. To feel satisfied you have to add fruits and lots of vegetables," said one user.
"id not like the flavor and didn't seem to curb my appetite as advertised. Also, too expensive," said another.
Scroll below for one of the best products we've seen over the last year.
Meal Options – "Could Get Boring"
Sure, there are plenty of meals to choose from, but at some point in the future users are likely to get bored with eating the same things time and again. And, depending on a user's taste preferences, some options may not be worth trying again, further limiting the number of choices for future use.
One user said, "The problem is that the choices just taste bad so when I'm practically starving myself, it is hard to get motivated to eat this food."
"Not only is this food inedible, they don't include all the food you need," said another.
Another user said, "The foods are very high calorie (170 calories for a TINY TINY muffin?!?!?) but they just don't give you much food to make it low calories overall."
Our research indicates that if there's part of a diet program that's difficult, like the cost to keep up the program, it will be hard to maintain long enough to see substantial weight-loss results. Users who don't like the taste may have a problem sticking with the program.
The Science – "Valid?"
Nutrisystem itself does not have any scientific studies published to support the program. We don't have anything to convince us this approach is any better than following the glycemic index approach, which uses healthy carbs. For us at DietSpotlight, it's critical when reviewing a product to find research indicating it delivers results beyond those you'd experience with a much-cheaper alternative.
The Bottom Line – Does Nutrisystem Work?
Well now, this one was a little concerning. We were looking forward to reviewing Nutrisystem because it seemed like such a simple approach to dieting and weight-loss. We were disappointed to see a number of complaints about the taste of the food and the portion sizes. When you add the fact that you need to include fresh fruits and vegetables, it makes the program even more expensive, which leaves us hesitant about recommending this option. We also saw many reports of difficulty canceling within the 14-day money back guarantee and high return shipping fees.
If you'd like to melt off pounds, we suggest opting for a supplement or program that delivers both value for the money and good taste, with a scientifically proven platform or set of ingredients.
Among the best products we've seen this in 2016 is one called Leptigen. It is made with a unique blend of four clinically proven ingredients all known for their ability to help increase metabolism and fat loss. As we've conducted research, we were not able to find any negative comments about it or side effects, suggesting that users are seeing good results.
The makers of Leptigen are so confident in their product they're giving new customers a Special Trial Offer, which we love to see.