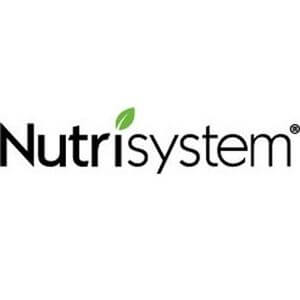 This week, I obsessed over every aspect of the meal-replacement program Nutrisystem. Our in-depth review focused on the ingredients, potential side effects, customer service quality and clinical research. Plus, we read hundreds of testimonials and user experiences. Then, we summarized and condensed to give you the info you need.
What is Nutrisystem?
First off, Nutrisystem is a diet plan focused on portion control, balanced nutrition and frequent eating. How you use the products, depends on the plan followed. One benefit is that the foods are shipped directly to your home.
Nutrisystem was founded in 1972 and initially offered weight-loss counseling services at select locations. The available plans are sold through the official website and select ones are available at local stores. We like the longevity of the business and that we found some positive comments, but read on…
The Cost – "A Bit Pricey?"
The first concern mentioned in Nutrisystem reviews is the high cost. "There's a wealth of information showing meal-replacement programs may help with weight-loss," said our Research Editor. "Some dieters may not be able to benefit from this eating plan when the 4-week plan starts at $275."
"Why can I be sent $79 worth of food (muffins) or just eliminate the $79 charge completely. I can't afford $300 or $79 at this time," said one user.
"The $99 dollar cancellation fee just placed me in a worse situation. I was planning to continue the program after I get settled but after this, I wouldn't want to," said another.
According to some Nutrisystem reviews, cost wasn't a concern.
"I made sure to call into Nutrisystem to clarify how the program works, the cost, or any extra fees I need to know about before purchasing," said a customer.
Scroll below for one of the best products we've seen over the last year.
Meal Options – "Could Get Boring"
Based on Nutrisystem reviews, the food choices could become stagnant over time. One user said, "I don't have much of a sweet tooth so I'm not thrilled about the amount of sweet 'meals' are in the package."
"The portions are small in relation to the calorie content. I haven't eaten all of the products in the box, but the ones I have tried were next to inedible," said a customer.
While some users didn't like the options, we found customers that appreciated the variety with Nutrisystem.
"I needed…a program that was prepared for me, that had no alternative choices and was rigid and tasty enough to satisfy me. Here I am lighter after using NS. I could not be more pleased with the results," said a customer.
"The meals are packaged wonderfully and are very convenient. The five-day starter box has a variety of different food types to give an idea of the tastes," reported another.
Our research indicates that if there's part of a diet program that's difficult, like limited food choices, long-term success could be limited. If you use Nutrisystem and don't have variety, is it worth the price?
The Science – "Valid?"
We appreciate the customer testimonials and before and after photos of those that have used Nutrisystem. What we would have liked to see more of is scientific research showing this program helps you lose weight. There's a wealth of solid science showing a link between portion control, eating balanced meals several times per day and weight-loss. Unfortunately, the research simply isn't presented on the official website. At DietSpotlight, we like when there's evidence a weight-management plan is effective and has the evidence to back the claims.
The Bottom Line – Does Nutrisystem Work?
Will Nutrisystem help you drop those pounds? There's a chance you could see improvements, but we're concerned that there's no research to support the claims. We also are a bit hesitant about this one because of customers are talking about the high price tag and the limited food choices.
If you'd like to jump-start your weight-loss, we suggest including a supplement that's affordable, shown to work and supported by positive customer comments.
Among the best products we've seen this in 2016 is one called Leptigen. It is made with a unique blend of four clinically-tested ingredients which have been shown to help accelerate metabolism and boost fat loss. There's no chatter about harmful side effects and the talk online is about people seeing great results.
Also, the makers of Leptigen are so confident in their product, they're offering a Special Trial Offer.