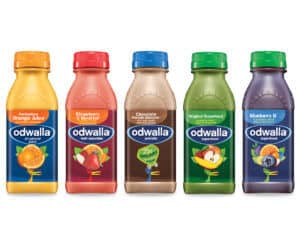 Well over 50% of diet products on the market today just don't work. Let's see about Odwalla. We took a look at the ingredients, side effects, clinical studies and customer service quality for the foods. Forum posts and comments by the hundreds were also used. Then, we condensed it all to give you the bottom line.
What is Odwalla?
To begin, Odwalla is a food line that includes juices, bars, smoothies and more. You can find information on each via the official website. Though not all are dedicated to weight-loss, you are supposed to use them to support a healthy diet and that can help you lose more.
It looks like Odwalla, Inc is the company that sells the foods. The website was purchased in 1997, so there's some longevity there. You cannot buy direct, but you can find the products online and in stores. We like the healthy ingredients and the prices aren't that bad, but read on…
Poor Taste – "Do I Want to Eat That?"
First off, Odwalla ingredients don't exactly have the taste every consumer was looking for. "No matter the food product you're selling, they have to be edible," says our Research Editor. "If you can't eat them how are they supposed to help you?"
As a customer said, "There is something very odd about the taste of this bar to me. It grew on me a little bit as I was eating, but I do have to say, despite being impressed with its ingredient list, this was not my favorite bar."
Another shared, "I don't think I'll be returning to this flavor. I just couldn't bring myself to get used to the taste."
Others either didn't mind the flavor or didn't take notice.
"Nice to find in a nourishment bar. But the flavor is just okay to me," was one experience.
Another claimed, "I love these bars for breakfast with a cup of coffee. They are delicious."
Scroll below for one of the best products we've seen over the last year.
No Taste – "Really?"
As if poor taste weren't bad enough, some customers felt there wasn't any flavor at all.
"Disappointed I spent this much and now have a box of unappetizing dry cereal bars," said one user.
Another described it as less than savory, "How do I describe this? Well, it's bland."
There are people on the other side of the coin.
"The taste of cranberries is strong, so if you like cranberry go for this one," was one review.
We also found one that said, "Tasted like berries. However, about half-way through the bar, it just became a bit too much."
There's been a connection between tiny things, like intense taste, and a smaller chance of results, based on our research. If Odwalla products have a flavor issue, that's not the best thing for something you have to eat.
The Science – "Any Real Clinical Proof?"
Well, there's proof that replacing meals with shakes or bars can work to help you lose weight, if used as a part of a healthy eating and exercise program. However, there's nothing that says Odwalla is better than the hundreds of other options out there.
The Bottom Line – Does Odwalla Work?
Are we already shopping the Odwalla line? We like the range of products and there's no doubt using them as part of a clear lifestyle change can help with weight-loss, but we have reservations. The taste seems to be a big issue for many customers and there's no diet program to help you reach your goals or guide you in the right direction.
If you're ready to lose weight, we suggest partnering your meal replacements with a clinically tested supplement shown to help with weight-loss.
Among the best products we've seen in 2016 is one called Leptigen. There are only four strong ingredients with scientific testing. These have been associated with an increase in metabolism and fat loss. We found few reports of side effects and users, across the web, are raving about amazing results.
Plus, the people who make Leptigen are so confident in the formula that they're offering a Special Trial Offer.