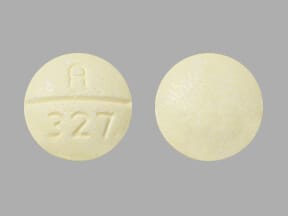 No joke- over 50% of diet products simply don't work. So what about Phendimetrazine? We at DietSpotlight conducted an in-depth review, closely examining the side effects, ingredients, scientific research and level of customer service. Plus we focused on dozens of user comments and dieter reviews posted on the web. At last, we compacted the information we found to give you the facts you need.
EDITOR'S TIP:
Substitute Phendimetrazine with a proven fat burner such as
Leptigen
for better results.
What You Need To Know
Phendimetrazine is described on drugs.com as a sympathomimetic amine, and this is similar to an amphetamine. Basically, this is a prescription drug that can be used for weight loss. Generally this type of medication is prescribed to someone with a BMI (body mass index) of 30 or greater. Phendimetrazine helps stimulate the central nervous system. This in turn elevates your heart rate and blood pressure, which results in decreased appetite. As for how Phendimetrazine is taken, it must be used in accordance with your physician's instructions. Diet and exercise are to be incorporated with this weight loss medication. Some common brand names for this drug are Adipost and Bontril.
We are not sure when Phendimetrazine was first released, but it can be acquired through a licensed doctor. This diet medication is regulated by the FDA and it typically only needs to be taken once each day, but read on…
Side Effects – Something to Consider?
"There are quite a few side effects listed for Phendimetrazine. The common adverse effects include; dry mouth, headache, restlessness, changes in libido, diarrhea, insomnia, constipation, dizziness, upset stomach, flushing, tremors and impotence," says our Research Editor.
According to one user, "When night came, I was in terrible pain with my migraine. None of my usual rescue medicines worked. I was getting nervous, come bedtime, I was restless, could not sleep, had a terrible migraine all night long."
"I just phoned my physician's office and informed them that I plan on taking myself off of the medication because of severe constipation, headaches, insomnia, fatigue, and frequent urination," said another person.
Scroll below for one of the best products we've seen over the last year.
Negative User Reviews!
There are quite a few negative customer comments posted on the web for Phendimetrazine. In fact, one user stated, "I have been taking this medication for a week now. I had very high hopes after reading all the other reviews. I am taking it every morning, and so far no weight loss at all."
Another person commented, "Phendimetrazine just didn't work for me. I took it for three weeks and nothing at all. Just some headaches."
Our extensive research has revealed that if there is a particular aspect of a weight loss pill or diet program that is especially burdensome (side effects, negative user reviews, high cost) the likelihood of long-term success is minimal. Therefore if Phendimetrazine does result in a high number of negative user reviews, this could be a serious issue.
The Science – Solid?
Here at DietSpotlight, we like to see real clinical research that supports the weight loss product we're reviewing. As for Phendimetrazine, there are some clinical studies that support this diet drug and its weight loss claims, which is a plus.
Even though there is some science provided to support Phendimetrazine, we feel that the numerous side effects and negative user reviews are serious drawbacks that should not be overlooked.
The Bottom Line: Does Phendimetrazine Work?
Now the moment you've been waiting for: our bottom line on Phendimetrazine. First of all, we appreciate that Phendimetrazine is regulated by the FDA and some positive comments are posted online about this diet drug. But we have some reservations about the numerous side effects this diet medication can cause. Also, we're a bit leery of this product because there numerous negative user reviews posted online.
If you'd like to shed more pounds, then we encourage you to choose a diet product that does not cause serious side effects, does not require a doctor's prescription, is safe to take daily and is backed by plenty of positive user reviews.
Among the best products we've seen in 2016 is one called Leptigen. This supplement contains a proprietary blend of four key ingredients that have been proven in published clinical research to help ignite metabolism and speed up fat loss. We can't find any discussion of harmful side effects and customer comments posted online reveal people are seeing solid results.
The makers of Leptigen are so satisfied with their product they're offering a special trial offer, which is a good sign.