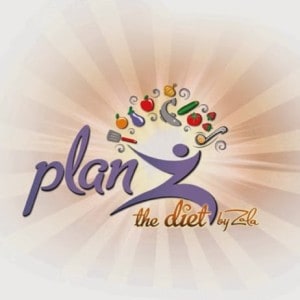 Plan Z by Zola has made some positive waves in the dieting world, so we did an in-depth review of the system. We examined the ingredients, the side-effects, and the clinical research for the diet; we also investigated customer-service quality. We then explored hundreds of reviews from around the web to give you the most well-rounded explanation and recommendation possible.
EDITOR'S TIP:
Combine Plan Z By Zola with a proven fat burner such as
Leptigen
for better results.
What You Need to Know
First, Plan Z is a diet system that limits calories and provides recipes for make-at-home meals. Plan Z restricts users to 800 calories per day, cuts out sugary and processed foods, and supplements the diet with a homeopathic spray applied beneath the tongue 4 times per day. Included in the $647 plan are 6 bottles of the homeopathic supplement (ZR50), a binder full of recipes and printed material, and regular coaching emails. The meals are made to resemble regular meals, just smaller. One could even cook enough of a recipe for the whole family and just save a small portion for him/herself.
Plan Z, which was launched in 2009, is available from planzdiet.com. We like the focus on creating a large calorie deficit while maintaining the guise of eating normal meals (no replacement shakes), but read on . . .
Price – "Too High"
First off, we have an issue with the cost of Plan Z. While $647 isn't more than many diet plans, you have to look at what you get for the money. You get a binder full of material that you can likely find online, recipes for cooking low-calorie meals (again, you could find your own recipes!), and access to a user-only website with a blog and forum designed for support.
"It is VERY expensive! They say that it is so you can be connected to the "Zola Blog, forums" etc. There is NOT much on the blog or forums to really justify the cost," says one review.
"It should be half the price and then it might be worth it for most people," said comment.
Extreme Calorie Count– Another Concern
While creating a severe calorie deficit will obviously lead to weight loss, there are other options. When a user finishes the diet after about 3 months, he or she may choose to repeat the diet or move on. The difficulty is how sustainable is an 800 calorie per day diet? And is depriving your body of food a safe choice? The diet recommends avoidance of exercise for the duration of the program–a red flag to us. The much healthier option, in our opinion, is to eat carefully and exercise at the same time. This leads to long-term lifestyle changes rather than an extreme period in time where the dieter starves his/her body.
"In the long-run, very low-calorie diets aren't more effective than more modest diets. Once you go off a diet, you need to change your lifestyle, committing to healthy eating and regular physical activity," says an article on WebMD.
"Absolutely these diets must be done under the care of a doctor. These things are not without risk," says nutrition expert Dr. Melina Jampolis on CNN.com.
Our research has shown if there is some particular part of a diet program that is especially troublesome (unrealistic dieting changes and too expensive), then the likelihood of long-term success is slim. If Plan Z does in fact cut calories too drastically and costs too much, this could be a problem.
Scroll below for one of the best products we've seen in 2015.
The Science
One issue we have with this diet's scientific claims is its reliance on the ZR50 reduction formula. It is a homeopathic spray containing Calcarea carbonica, nux vomica, taraxacum, and magnesium phosphorica that claims to relieve the negative effects of an extreme low-calorie diet. The vast positive effects of these remedies are not clinically verified nor is homeopathy recognized by the medical community. Plan Z's claim to alter, or "reboot," your metabolism is also unsubstantiated–and frankly, it doesn't make much sense.
Cathy Nonas said the following in a 2005 New York Times article about adjusted metabolism in dieters: "We've debunked it many times," she said. "But it keeps cropping up."
Upon searching for medical studies of the ZR50 formula, we found nothing. The individual ingredients in the formula have been studied to a small degree, but those studies often focus on an effect of the ingredient not related to weight loss. We were unable to uncover clinical evidence that showed ZR50 is anything more than a placebo.
The Bottom Line
We were initially interested in the drastic results Plan Z by Zola seemed to offer, but our interest quickly turned to skepticism. You don't need to purchase an expensive plan to limit yourself to a severe calorie deficit, and the homeopathic spray is not scientifically verified. We highly recommend eating healthy foods in healthy amounts and exercising. This is a lifestyle, not an extreme diet, and it leads to long-term success.
If you want to drop some unwanted pounds, we suggest using a product that is scientifically proven to work as part of a complete healthy lifestyle. Leptigen is the best product we've found in 2015. Its formula has four ingredients that boost metabolism and burn fat, and it is clinically verified. The online reviews don't mention anything about negative side-effects either.
The makers behind Leptigen are even offering a special trial offer.