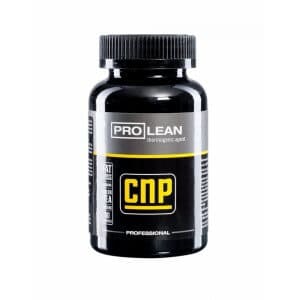 I'm obsessed with finding diet products that actually work. Let's find out if Pro Lean is one of them. We at DietSpotlight conducted an in-depth review, focusing closely on the ingredients, side effects, scientific studies and overall customer-service. Furthermore, we sorted through hundreds of customer comments and user reviews from all over the web. At this point we summarized and condensed the info we found to give you the bottom line.
EDITOR'S TIP:
Combine Pro Lean with a proven fat burner such as
Leptigen
for better results.
What You Need To Know
Pro Lean is marketed as a thermogenic daytime diet formula for women and men alike. This product is directed to be taken twice daily, 30-45 minutes prior to breakfast and lunch (two capsules is a serving). It should always be taken with eight ounces of water. Pro Lean is claimed to suppress appetite, boost energy levels and burn off fat. It contains the following ingredients; MaHuang (22mg), Guarana (24mg), Chromium (200mcg), Folic Acid (12.5mcg), Vitamin B-12 (12.5mcg), Salicylic Acid (50mg), Boron (200mcg), Potassium (1mg) and Kola Nut (1mg).
We are uncertain when Pro Lean was first released, but this supplement is available online for $28 (120 capsules). It contains some natural plant extracts and it's easy to use anywhere, but read on…
Dangerous Ingredients – Is it Safe?
According to our Research Editor, "MaHuang, which is also known as Ephedra, is the main ingredient in Pro Lean capsules. This substance was banned due to serious side effects such as heart palpitations, high blood pressure, heart attack and stroke."
One customer revealed, "This diet pill made my heart race and my head pound."
"Get wired and jittery from this stuff. It basically makes me feel unwell, so I stopped using it," commented another dieter.
Scroll below for one of the best products we've seen over the last year.
Side Effects – Another Concern
There are complaints of side effects from Pro Lean. In fact, one user stated, "Pro Lean causes headache, anxiety, jitters and heart palpitations. Not for me."
Another customer mentioned, "Get terrible headaches from this diet pill!"
The intensive research we've done has shown if there is a particular facet of a diet product or weight loss program that is quite concerning or bothersome (dangerous
ingredients, too many side effects, unpleasant taste) the chances of prolonged success are slim. So, if Pro Lean does lead to side effects in a lot of people, this could be problematic.
Any Solid Science?
Sadly there is no real science or clinical studies presented with Pro Lean to support its weight loss claims. Therefore it's impossible to know if this product is really as effective as claimed. For us at DietSpotlight, we need to see some real scientific research before we get behind this product.
The Bottom Line: Does Pro Lean Work?
So, should you run out and buy Pro Lean? Firstly, we like that Pro Lean is easy to take anywhere and it contains some natural plant extracts. However, we are concerned about Pro Lean because it's not backed by actual science. Furthermore, we have some doubts about this weight loss supplement because it contains dangerous ingredients and can lead to side effects.
If you'd like to shed some serious weight, we advise you to go with a diet product that contains clinically proven ingredients for weight loss, does not cause harsh side effects and does not contain any dangerous ingredients.
Among the best products we've seen in 2016 is one called Leptigen. Its formula is a proprietary blend of four potent ingredients, which have been proven in documented clinical research to help accelerate fat loss and kick-start metabolism. Furthermore, we can't find any complaints of harmful side effects and customer reviews found on the web indicate people are seeing significant results.
The makers of Leptigen are so excited about their product they're offering a Special Trial Offer, which is very reassuring.