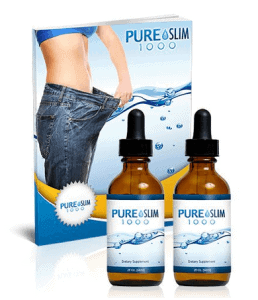 We're all searching for the right diet product. So we took a deeper look at Pure Slim 1000 ingredients, side effects, clinical research and customer service. We decided to read through hundreds of user comments for realistic reports. Then, we took this information, refined and summarized to give you the facts you need.
What You Need to Know
To start, Pure Slim 1000 is a weight-loss program that combines a homeopathic drop containing maca, glucomannan, arginine, rhodiola and African mango, among other ingredients, with a 1,000 calorie-a-day diet. Together, the two parts are supposed to help the dieter rapidly lose weight. You can eat the healthy foods anywhere, one plus.
The product website offers no information on the business behind the program. We found it for sale directly from the company and from outside retailers. We like the realistic-looking before and after photos, but read on…
Side Effects – "Doesn't Feel Right?"
Our first issue pertains to Pureslim 1000 side effects. We found numerous people reporting similar gastrointestinal issues. "Much of the weight-loss journey has to do with the stomach. Hunger and eating less are just part of the process," offers our Research Editor. "If a program causes the dieter issues in this department, they won't stay with it for long."
"I tried the pure slim for two weeks and noticed a tremendous bloating in my midsection, I honestly looked like I was 8 months pregnant," one dieter reports.
"I have been on the diet for 13 days and have started feeling nauseated," says another user.
Scroll below for one of the best products we've seen over the last year.
Excessive Calorie Restrictions – "Too Low"
The average person eats about 2,000 calories per day. Pureslim 1000 asks the dieter to reduce that to 1,000. According to professionals, it can be harmful to eat fewer than 1,200.
Maryann Tomovich Jacobsen, MS, RD says, "Unless medically supervised, don't cut calories below 1,200 per day. Otherwise, you will struggle to get enough nutrients to fuel your activities and satisfy your hunger."
She goes on to explain that eating too little can cause the opposite of what you're looking for. "Severely slashing calories may lead to weight loss, but the lost weight includes precious muscle and lowers metabolism."
Our research shows it takes a single trouble, like too few calories, to shut down chances of long-term success. If Pureslim 1000 asks the dieter to extremely restrict intake, there's a chance for hunger and rebound gain.
The Science – "Clinically Validated?"
Pureslim 1000 doesn't bother to share clinical proof this diet works long-term, but we did find information on low calorie plans from Judith Beck, PhD. "If you lose weight on 1,200 calories a day, the minute you go up to 1,300 is the minute you start gaining weight." This plan asks dieters to eat 1,000 per day. When hunger happens, and it will, you will put back on anything you lost. At DietSpotlight, we want science to support a product's claims. In this case, our answer could actually rule against the supplement.
Also: read our Leptigen Weight-Loss Kit review »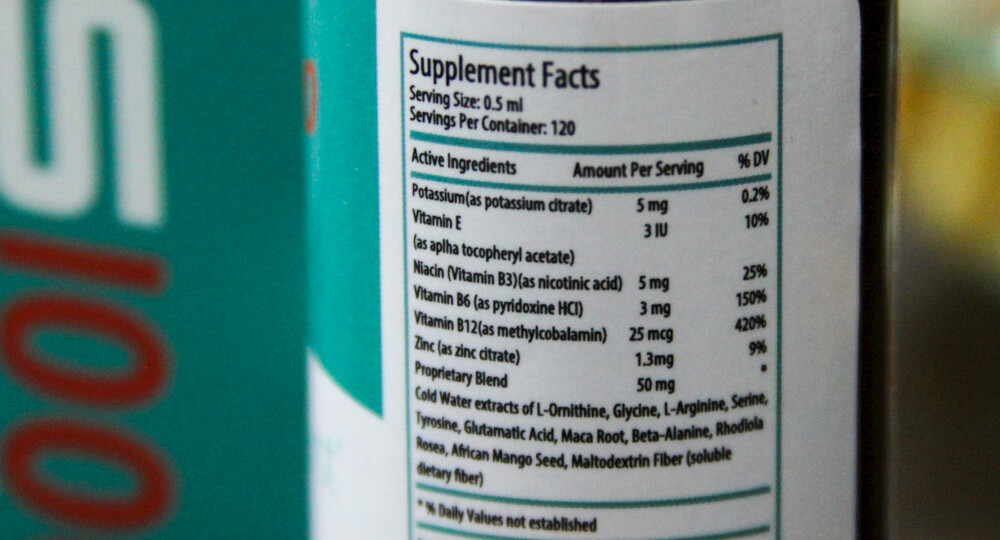 The Bottom Line – Does Pure Slim 1000 Work?
So, we finally found out what we needed to know about this one. Pureslim 1000 was intriguing, but it didn't take long to come to a conclusion. We like that all the information you need is on the official website and you can buy it online, but we have reservations about a program that asks the dieter to cut back calories this much. We're also concerned that we have no information on the company responsible for the plan.
If now is your time to lose more, we suggest going with a supplement that contains clinically proven ingredients that can be used as part of a healthy diet that does not extremely restrict calories.
Among the best products we've seen in 2016 is one called Leptigen. The formula is packed with ingredients shown in published clinical studies to help spark metabolism and promote fat loss. We found no one talking about harmful side effects and dieters report seeing some amazing results.
Also, the company responsible for Leptigen is confident in the supplement so they're offering a Special Trial Offer, not your everyday bonus.