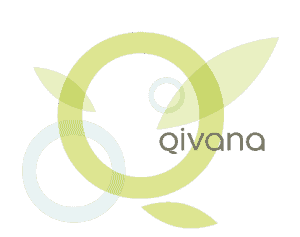 We've heard a lot of talk about Qivana, so we decided to do one of our in-depth reviews, to take a closer look at the company, its products, the science behind them, and customer service. We went on to read hundreds of user reviews and testimonials from across the Internet. Then, we summarized and condensed it all to give you the information you need.
EDITOR'S TIP:
Combine Qivana with a proven fat burner such as
Leptigen
for better results.
What You Need to Know
Firstly, Qivana is a direct sales business with a number of products related to weight loss and health overall. For the purpose of this review, we are going to take a closer look at the metabolism program in the four supplement in that line: Shake, Stick, Boost, and Relief. Each is formulated to be taken with other supplements in the program. The company also formulated the Qore program which includes four additional supplements: Probiotic, Essentials, Defense, and Detox. Ingredients are not listed for all of the product, but some have ingredients such as decaffeinated green tea, cayenne pepper, l-carnitine. diameters are supposed to use the shake as the meal replacement. Stick also works as a meal replacement.
The official website does not provide any information about when the company was founded. We like that they manufacturer a number of products that can be used together, but read on…
No Prices are Listed
Unfortunately, no prices are listed for any of the products available. This makes it hard for users to decide whether or not they want to try the products. Also, it may be an indication that the product cannot be purchased directly from the manufacturer and instead must be purchased through a representative.
"With the lack of ingredient information for all products, combined with the fact there are no prices listed publicly, we advise those who are interested in in this product line to proceed accordingly." said our Research Editor.
"Qivana is a rip off. Their products never show up in the mail, you call them argue with them and they say it's backordered, then that your product was mailed. " said one user.
"Very expensive. Horrible after taste, and no different than any other shake along with a green tea supplement and some determination.", said another.
Scroll below for one of the best products we've seen in 2015.
MLM Business Opportunity
Overall, the company seems to be far more focused on promoting affiliate sales and starting businesses with the Qivana name rather than selling the products to customers directly. The problem with most MLM business opportunity is the expensive startup costs, combined with the difficulty of purchasing mauler quantities of the supplement ideal for one person to use.
One user said, "The focus is on recruiting, not product sales. And the teams now claims product cures everything from MS to Diabetes."
"I'm taking the boost and I really don't feel a difference, I've even been getting calls to join their team… but putting out more money first? no Thanks!." said another.
Our research indicates that if there's part of a diet program that's hard, like being repeatedly invited to join the business, customers will have a harder time maintaining use of the product.
The Science
Because of the lack of information regarding ingredients in the formulas, we are unable to determine whether or not there is any science to support them. When we are unable to verify the scientific research behind products, we see red flags..
The Bottom Line
We were initially excited to review Qivana, as it looked as though it may be a promising company with promising supplement. However, because they do not provide full ingredient information or pricing, and seemed overly concerned with building the business rather than selling the products, we were disappointed.
If you'd like to drop some weight, we recommend buying a supplement that gives you safe and effective ingredients, at an affordable price so you get value for your money.
One of the best products we've seen so far in 2015 is Leptigen. It is made with a unique blend of four clinically proven ingredients known to support metabolism and increased fat burning power. As we researched, we could not find negative mention of the product or side effects, which tells us users are seeing good results.
We're thrilled to see the makers of Leptigen are so confident in their product they're giving new customers a special trial offer, which is always a good sign