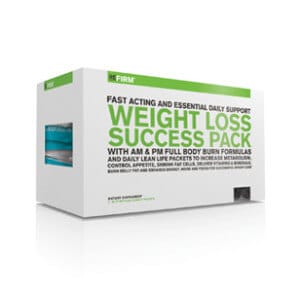 This week, I obsessed over every aspect of the weight-loss line Refirm. We're always up for reviewing a product that interests dieters, so we took a close look at ingredients, side effects, customer service and clinical support. Our focus extended to hundreds of consumer comments on the web and in forums. We then compiled the facts, condensed and summarized to give you the info you need.
What You Need to Know
Firstly, Refirm is a line of weight-loss supplements that have ingredients like caffeine, green coffee bean, garcinia cambogia, raspberry ketones and green tea leaf, in the AM formula. The PM version contains nothing that will help you lose more weight. When taken daily, the product is supposed to boost metabolism so you get lighter. Though there are multiple pills to take, you can travel with them without a problem.
The product, released by Complete Nutrition sometime after 2004, appears to use all-natural ingredients, a big benefit. Supplements can be bought on the official website or through local stores. We like the "A+" BBB rating and the variety offered by the company, but read on…
Side Effects – "Serious?"
Our first issue pertains to Refirm side effects. We found the same problems popping up time and again. "In the supplement market you will find products that contain a massive amount of stimulants," says our Research Editor. "When you take too much of a good thing, nothing but trouble results."
"Today is my first day and I am NOT liking the jitteriness it is giving me with the AM pills," offers a user.
"Have experienced the jitters, almost like a hotflashes feeling, headache, & contious weird aftertaste burping??. Not to mention the overuse of the restroom," claims another.
The effects can last beyond the first day. "The second day and on for the next 4 or 5 days it made me feel weird all day. Jitters. Foggy mind. Headache. Bad mood. Ect. I stopped taking it. It did nothing for me but made me feel like crap," says a buyer.
Scroll below for one of the best products we've seen over the last year.
Lack of Results – "Just Not Effective"
If Refirm ingredients cause dieters to feel bad, at least they could work to help them lose more weight. According to some people who've used the supplement, that's not the case. "Im very disappointed.. I have been following all directions and watching my diet closely.. I have not lost even 1 lb.. save your money its not a good product…," a user explains.
"I've been on ReFirm for 3 weeks. With a healthy diet and exercisin three times a week. I have lost 0 lbs. This severely frustrates me to no end," says a dieter.
Through research, we've found it takes only a little issue, like lack of results, to offset your chances of long-term success. If Refirm products don't work, it won't last long on the dieter's shelf.
The Science – "Validated?"
There are tons of products available from Refirm, but nowhere on the website are there clinical studies proving the ingredients work. We quickly found support for caffeine and green tea, two of the more effective in the formula. We also found that PEA can cause increased blood pressure, heartburn, insomnia and nausea. Raspberry ketones, on the other hand, are nothing more than a "fad". DietSpotlight prides itself on using science to give supplements a fair shake. If the research is not there, the support isn't either.
The Bottom Line – Does Refirm Work?
So, what's my final take on this one? Our look into Refirm was quite interesting. We like that Complete Nutrition has been in the business for 11 years and some of the ingredients in the formulas can help boost metabolism, but we can't recommend the supplements because of the chance of side effects and lack of results. We're also concerned that the headquarters is located in a shopping center.
If it's time to knock off that extra weight, we suggest going with a supplement formulated with clinically-proven ingredients with no side effects and plenty of customer support.
Among the best supplements we've seen in 2016 is one called Leptigen. The formula is a simple four-part proprietary blend supported by published clinical research showing it can help to jump start metabolism and fat loss. There's no mention of negative side effects, but there's plenty of talk about dieters seeing great results.
Also, the makers of Leptigen are confident in the formula, so they're offering a Special Trial Offer, not your average bonus.