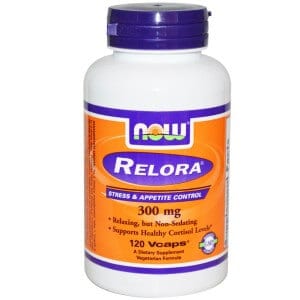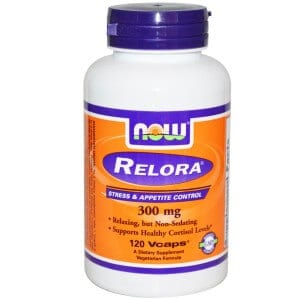 Relora is not your grandmother's diet pill. We decided to research the ingredients, side effects, clinical research and customer service quality. Then we perused as many customer reviews as we could find from the web. Finally, we summarized and refined to give you the bottom line.
EDITOR'S TIP:
Substitute Relora with a proven fat burner such as
Leptigen
for better results.
What You Need to Know
First of all, Relora is a supplement in pill form made with magnolia officinalis and phellodendron amurense. The product can be found as an ingredient in plenty of other dietary formulas, like Solanova Bio, and it claims to act as a stress reliever and a means of lowering cortisol levels. By reducing chronic stress, Relora can cut down on cravings and overall calorie intake, which theoretically leads to weight-loss.
The product, from InterHealth USA, often comes in 120-count bottles and can be purchased from drug stores and online for about $20. We like the ease of using Relora, the low cost and the natural ingredients, but read on…
Side-Effects–"Worth the Discomfort?"
Our first concern with Relora ingredients is the potential for negative side effects. "If you regularly take Relora, you could improve mood and stress levels," said our Research Editor, "but some of the reports we've seen online lead me to believe that the cons may outweigh the pros for many people."
"I received upper leg rashes on two different occasions when taking it. Thought it could be a result of washing powders, but after stopping Relora the rash went away," said one user.
"I did feel a sense of being more relaxed, but I felt quite heavily fogged and drowsy for multiple hours during the day from this," offered another.
Scroll below for one of the best products we've seen over the last year.
Inconsistent Results–"Another Concern"
After reading scores of reviews, we realized that Relora doesn't exactly work for everyone. We noticed many users who were frustrated at their results. "I did not find that it did anything at all. But at least it was cheap," said one customer online.
"I tried this and saw no difference at all in levels of stress or anxiety and such," reports another.
In reading through forums, many customers agree. Some people were less harsh on the product, but they seemed equally unconvinced. "I thought at first that they were working, but now I'm not so sure," claims one person.
Our research has shown that if there is some particular part of a diet program that is especially troublesome (a set of irritating side effects or a warranted fear that the product won't work), then the likelihood of long-term success is slim. If Relora does in fact cause unpleasant reactions for many people, this could be problematic.
The Science – "Effective?"
Fortunately for Relora, there is a small amount of clinical research that corroborates the claims. The National Library of Medicine did a study on the two extracts and found that they do, in fact, relieve stress and positively affect cortisol levels in some patients. Though both may have some affect on weight, that doesn't mean this product will effectively budge the scale. At DietSpotlight, we need to see science that connects ingredients directly to success.
The Bottom Line – Does Relora Work?
Let's take one final gander at this one, okay? We were intrigued by the possibility that Relora might have a positive impact on someone trying to lose weight, but our research hasn't given us as much reason for optimism as we had hoped, so we're not sure we can give the green light. The potential side effects (rashes, itchiness, and others found online) looked very unpleasant and we were surprised at the number of reviews that claimed the product didn't work for them at all. .
If you're on the path to lose more weight, we suggesting adding in a supplement formulated with clinically proven ingredients that's been shown to help dieters achieve results.
Among the best products we've seen in 2015 is one called Leptigen. It blends four ingredients that have been shown in published clinical research to help accelerate metabolism and boost fat loss. We haven't found any side effects online, which is just as good as the fact that we found tons of dieters reporting amazing results.
Another good sign: the makers of Leptigen are offering a Special Trial Offer.