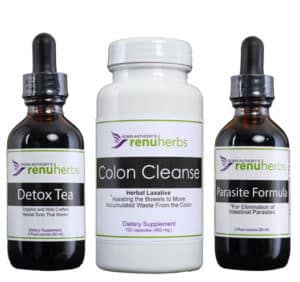 I paused before I hit the "publish" button on this one, because my conclusion was a bit of a shocker. We took a close look at Robin Anthony's Renu Herbs side effects, ingredients, level of customer service, and scientific studies. Plus we sorted through hundreds of user responses and comments from all over the web. At this point, we summed up all of the facts and feedback to give you the bottom line.
What are Robin Anthony's Renu Herbs?
First off, Robin Anthony's Renu Herbs is a supplement manufacturer offering herbal products, including Colon Cleanse, Detox Tea, and the Detox Trio Program. Some ingredients include cascara sagrada, senna pods, psyllium seeds, turkey rhubarb, aloes, barberry root, burdock root, sorrell, slippery elm, and red clover. These supplements are intended to help with weight-loss, sugar cravings, gas, bloating, regularity and cleansing the body.
Robin Anthony's Renu Herbs has been open since 2002. You can purchase the supplement on the official website and trusted retailers. We like that we found some positive customer comments and that a few products contains natural ingredients, but read on…
Side Effects – "Concerned Yet?"
The first concern we have is Robin Anthony's Renu Herbs side effects. "There are some customer complaints regarding adverse effects. These include diarrhea, constipation, gas, bloating, headache, and even rash," says our Research Editor.
One person reported, "After taking the detox trio for 4 days, I broke out in a red rash."
Then again, not all customers experience unpleasant adverse effects. One user stated, "I like the products and have had no side effects at all."
"Used the Detox Trio Program. Seems okay. Helps me use the bathroom more frequently," revealed another individual.
Scroll below for one of the best products we've seen over the last year.
Discouraging User Reviews – "Not A Good Sign"
Sadly we did find some rather negative customer comments posted on the web for Robin Anthony's Renu Herbs products. One person stated, "The Colon Cleanse did not work for me at all. Won't buy it again."
But, a different user had this to say, "So far, the Detox Tea seems to work pretty well."
Another customer commented, "Have not lost any weight or anything like that. But, the detox trio seems to help with cleansing."
According to our intensive research, if there is some individual aspect of a diet program that's especially concerning, like discouraging user reviews, the likelihood of long-term success is low. Therefore if Robin Anthony's Renu Herbs products do lead to a high number of negative customer comments, this could be a serious dilemma.
The Science – "Any Studies?"
Here at DietSpotlight, we prefer to see some actual science that backs up the weight-loss product or herbal formula we're looking into. Sadly we could not locate any clinical research on the official Robin Anthony's Renu Herbs website. Therefore it's difficult for us to get behind these supplements.
Also: read our Leptigen Weight-Loss Kit review »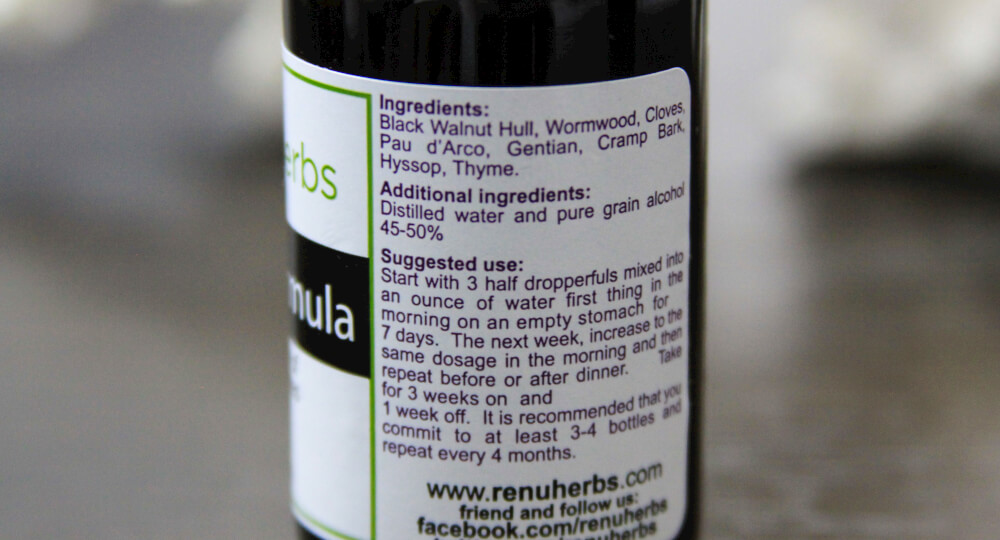 The Bottom Line – Does Robin Anthony's Renu Herbs Work?
Now the moment you've been waiting for. Here is our bottom line on Robin Anthony's Renu Herbs. To begin with, we like that all of these products are available directly through the official website. This is convenient. Furthermore, it's nice to see that herbal ingredients are used in these supplements. On the other hand, we have some doubts about these formulas because there is no documented science presented as support. Also, we're concerned about the side effects that some users experience.
If you'd really like to get rid of some weight, we suggest you go with a product that contains clinically tested ingredients, does not lead to any unpleasant side effects and is supported by plenty of positive user comments.
Among the best products we've seen in 2016 is one called Leptigen. Its formula is a potent blend of four key ingredients. Some of which have been clinically tested and are shown to help improve fat loss and increase metabolism. There are no discouraging user reviews, and customer feedback on the internet shows people are seeing solid results.
The makers of Leptigen are so certain of their product they're offering a Special Trial Offer, which is a good sign.