Updated: 09/29/2015 - Sponsored by Leptigen
Shakeology Review - Does This Diet Shake Really Work?
Are steep price and customer complaints deal breakers?
PUBLISHED: 09/02/2015 | BY: SUMMER BANKS, SENIOR REVIEWER
Editor
's Review:
3.5
/ 5.0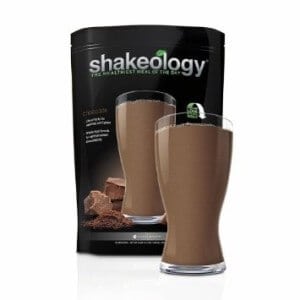 We've noticed a lot of discussion concerning Shakeology meal-replacement shakes, so we did one of our in-depth reviews, examining the ingredients, side effects, level of customer care and scientific studies. We also took the time to sort through hundreds of customer reviews and dieter comments posted online. At this point we compacted all of this information to give you the important facts you need.
EDITOR'S TIP:
Combine Shakeology with a proven fat burner such as
Leptigen
for better results.
What You Need To Know
Shakeology is a line of "nutritional" shakes that are claimed to improve your health, boost energy levels, reduce food cravings, enhance digestion and assist with regularity. These shakes are available in flavors such as; chocolate, vanilla, strawberry, greenberry and chocolate vegan. You simply consume these shakes in place of meals to help with weight management and reduce junk food cravings. To give you a better idea of what's used in Shakeology shakes, these supplements include; Whey Protein, Probiotic Enzyme Blend, Super-Fruit/Antioxidant Blend, Proprietary Adaptogen Blend, Quinoa, Chia, Sacha Inchi, Schisandra, Pea, Papain, CamuCamu, Goji Berry and Amaranth.
Shakeology has been around since 2011, and was created by BeachBody, LLC. These shakes are low in calories and contain all sorts of plant ingredients. Also, you can buy these shakes directly from the website, but read on…
Steep Price Tag
According to our research editor, "The actual cost of Shakeology shakes is quite high at $129.95, which is only 30 servings. If you consume two shakes per day, this is only a 15-day supply."
One customer complained, "You can go to GNC or Vitamine Shoppe and get a great protein shake for 20-40 dollars. The cheaper shakes taste great and have way more protein, less sugar and more necessary ingredients like glutamine and BCAA's. Please do not buy shakeology. You are paying someone's salary."
Another said, "So let's recap, pay $4.83 per Shakeology serving OR
Pay $1.26 per serving for Protein Shake Plus Multivitamin."
Scroll below for one of the best products we've seen in 2015.
A Lot of Customer Complaints!
Take a look online and you will notice a high number of customer complaints regarding Shakeology. One dieter said, "This tastes awful, strawberry and chocolate, what a waste of money."
"It had the after taste of a diet soda, yuck. Then I compared labels – really nothing special," said another user.
According to our research, if there is a particular part of a weight loss supplement or diet program that is considerably troublesome (bad taste, high cost, too many complaints) the likelihood of real success for the long term is very low. So, if Shakeology really does lead to a lot of customer complaints, this could be a major problem.
The Science
There is no scientific research presented on the official website to support Shakeology supplements. At DietSpotlight we need to see documented clinical research that supports the diet product and its ingredients for weight loss. If there is no actual science, we really can't stand behind the weight loss product.
The Bottom Line
While we appreciate that Shakeology shakes are low in calories and come in different flavors, we don't recommend this product. First of all, this shake supplement is very expensive, as many customers have pointed out. Furthermore, the amount of protein used in Shakeology supplements is actually lower than many other protein shakes. Also, we found quite a few customer complaints posted online, which is never a good sign.
If you really need to lose more pounds and slim down at a faster pace, we advise you to choose a weight loss shake or diet supplement that contains clinically-proven ingredients, but does not break your bank account.
One of the finest diet products we've come across in 2015 is one called Leptigen. This diet pill offers a proprietary blend of four ingredients, which have been shown in documented scientific studies to help boost metabolism and increase fat loss. Also, we didn't see any complaints of harmful side effects and dieter feedback around the web shows people are seeing wonderful results.
Also, the makers of Leptigen are so confident in their product they're offering a Special Trial Offer, which is a good sign.