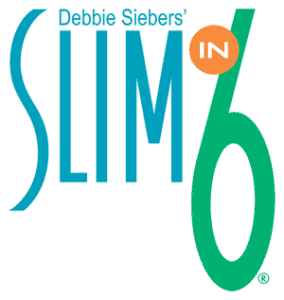 Why is it that so few diet products are backed by science? Let's find out if Slim in 6 is one of the good ones. We at DietSpotlight conducted an in-depth review, scrutinizing the side effects, ingredients, scientific research and level of customer care. We additionally looked at dozens of customer comments and dieter reviews from around the web. Finally, we compacted all the facts to give you the info you need.
EDITOR'S TIP:
Combine Slim In 6 with a proven fat burner such as
Leptigen
for better results.
What You Need To Know
Slim in 6 is a workout program made by Beachbody. This workout product includes three Body-Slimming DVDs, a workout calendar, a weight loss eating plan, two free workout DVDs and a resistance band. This program is called Slim in 6 because it's supposed to help you slim down in only six weeks. This is a moderate intensity workout and it only requires 30-45 minutes per day. Both cardio and resistance training are involved. The trainer that instructs you is Debbie Siebers. This program is claimed to help you melt off fat, tone lean muscle and get "incredible body-shaping" results.
This workout program was released back in 2008 and is available via the website for $49.85 (total with shipping). This program promotes regular exercise and it's low-impact so most people can handle it, but read on…
Poor Product Quality – A Concern?
According to our Research Editor, "Sadly we discovered a high number of complaints concerning the quality of the DVDs for Slim in 6. This is certainly a red flag, and if the DVDs are unusable, the weight loss program will not be effective."
One customer complained, "This was a very disappointing purchase. These DVDs will not play on any DVD player. Terrible for the price!!!"
"I ordered this set twice, and twice the first DVD wouldn't load! I was so disappointed," said another user.
Scroll below for one of the best products we've seen over the last year.
Plenty of Customer Complaints
You will find all sorts of negative customer comments posted on dealer websites such as Amazon. One person said, "Literally horrible. I did 5 days and was so bored I couldn't continue. No music and so bland. I don't know how anyone works out to this."
Another customer stated, "It was just the same old moves and actually very boring. The diet plan not at all something I would do."
Our intensive research has proven if there is some particular facet of a diet system or fitness program that is especially annoying or concerning (too many customer complaints, poor product quality, a difficult exercise) the probability of long-term weight loss success is low. This means if Slim in 6 leads to a lot of customer complaints, this could be a serious issue.
The Science – Solid?
First of all, Slim in 6 promotes daily exercise, which can help with weight loss. As for actual science, we did not locate any studies on the official website to support Slim in 6. At DietSpotlight, we need to see documented research that supports the weight loss product or program.
The Bottom Line: Does Slim in 6 Work?
Now the moment you've been waiting for: our bottom line on Slim in 6. First of all, we like that Slim in 6 promotes regular exercise and that it's low impact to suit many different people. But we have some reservations about it because it's not backed by science. Also, we're concerned about customer complaints and poor product quality.
If you'd like to get fit and shed more pounds, we recommend you go with a weight loss program or supplement that is backed by plenty of positive customer reviews, is supported by clinical studies and comes with great customer service.
Among the best products we've seen in 2015 is one called Leptigen. Its formula is a unique blend of four potent ingredients, which have been shown in published scientific studies to boost metabolism and speed up fat loss. Also, we can't find any discussion of harmful adverse effects and comments found on the internet express people are seeing great results.
The makers of Leptigen are so confident in their product they're offering a Special Trial Offer, which is reassuring.