We're hearing a lot of buzz about Slimgenics, so we delved deep into the ingredients, side effects, customer service and clinical research. We chose to read through hundreds of user comments and reviews. Then, we took the information we found, condensed and refined to give you the facts you need.
What You Need to Know
First off, Slimgenics is a weight-loss program that requires weekly checkups and meetings. When you utilize the meal-replacements, supplements and medical support system, you are supposed to lose more weight. You have to visit the center frequently, which can make following the plan a little difficult and costly.
The program was introduced in 2003 when the business first opened. You can purchase supplements and products on the official website and through your local center, two good options. We like the strong BBB rating and the longevity of the company, but read on…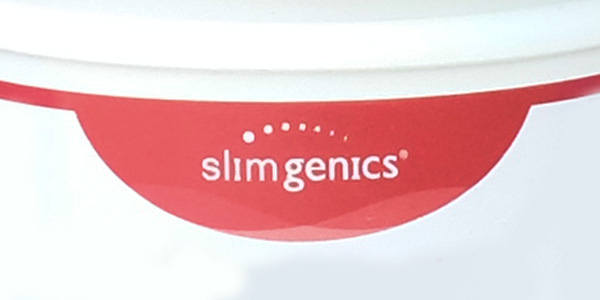 I don't have the money for all of these either but I do like the orange boost.
Cost – "Out of this World?"
Our first concern is Slimgenics cost. The initial price may be small, but there are extras that come up from the first week that affect affordability. "Sure, you can pay thousands of dollars for a weight-loss program," says our Research Editor. "But, why would a dieter want to spend more than 10 times what they need to when there are more affordable, proven alternatives?"
"When I actually started the program all of a sudden there were hundreds of dollars of hidden fees that I had to buy thermal snacks in order to be in compliance with my program the thermal snacks were $18 per box and you had to have 3 boxes a week," a buyer offers.
"Too costly! Stayed on it only a month and wised up. Big waste of $$$," says another.
You can spend much more money than you expected in the beginning, "Needless to say, I am VERY DISAPPOINTED in them and upset that I am out nearly $3000."
Sometimes the price doesn't matter, especially if the dieter is at the end of their rope. As one put it, "I need to admit that I need professional help and if Slimgenics can provide me that at a cheaper price than hiring a personal trainer, than I'm all for it."
Another has an almost identical outlook, "At this point for me weight is becoming a bigger problem than any kind of cost a weight losing program might incur."
Scroll below for one of the best products we've seen over the last year.
A Contract for Weight-Loss – "Really?"
We find it interesting that Slimgenics price is quoted after dieters sign a contract. Sometimes the official documentation tells the consumer what they have to buy. "My 'contract' does say I am REQUIRED to buy at least 2 thermo snacks a week," one user claims.
"Ohhhh believe me I was in the same boat as you and when you signed the contract you MUST buy 22 of the snacks which cost LOTS of $$," says another.
Some felt the program was nothing more than a lie, "They don't disclose the cost of the program until you have signed the contract and can't back out."
We tried to find a few dieters that didn't mind signing the contract, but it seems this is one of those things that nobody likes.
Our research reveals that one problem, like a high price, is more than enough to hinder long-term weight-loss success. If Slimgenics cost is as much as dieters claim, you may want to think twice about the benefit of the investment.
The Science – "Proven?"
The official website explains Slimgenics products and programs. There are three steps to follow – nutrition, supplementation and support. When combined, this strategy can work to help you lose more weight. Unfortunately, there is no clinical evidence that this specific approach works better than other similar diet systems. At DietSpotlight, science is what we look for to back a company's claims. When scientific research is not part of the plan, why would the consumer spend thousands of dollars?
Also: read our Leptigen Weight-Loss Kit review »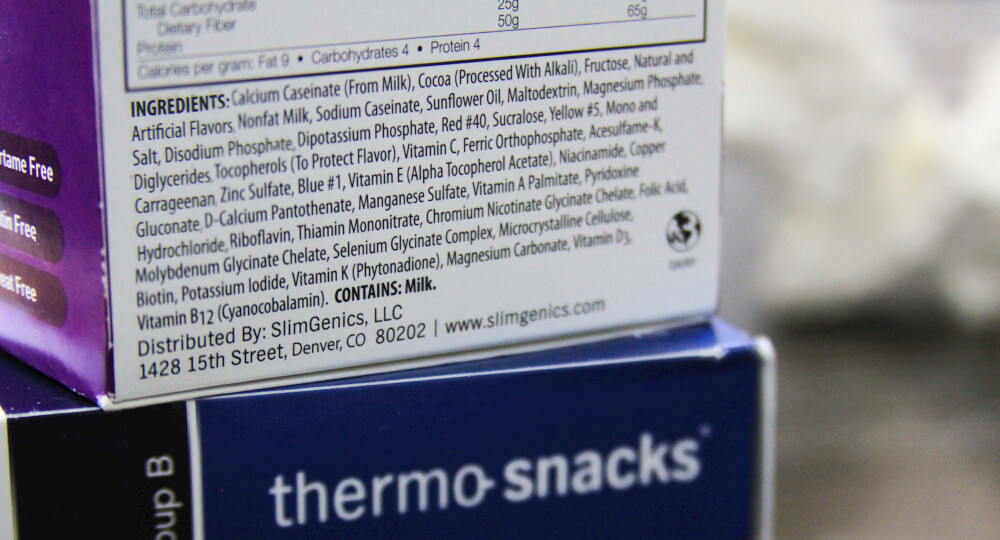 The Bottom Line – Does Slimgenics Work?
So, what did our look into Slimgenics price and products say? We like that the company has been around for more than a decade and you can contact the customer service department at your local office with ease, but we can't recommend a weight-loss program that hides total cost and expects dieters to sign a contract promising to buy supplements. We're also concerned that the address for the headquarters, as listed on the BBB, is a storefront in a shopping center.
If the time has come for you to start that weight-loss journey, we suggest going with a product clinically proven to boost metabolism at a price that won't drain your wallet.
Among the best products we've seen in 2016 is one called Leptigen. The clinically proven, four-part proprietary blend has been shown to boost metabolism and spark fat loss. Dieter's haven't suffered any side effects, based on reviews, and users report seeing great results.
Plus, the company responsible for Leptigen is confident in the formula, so they're offering a Special Trial Offer, not your average offer.