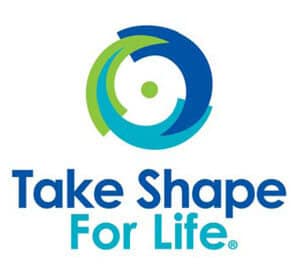 A diet product's worth depends on whether it actually helps people lose weight. Let's find out if Take Shape for life really works. We dug deep into ingredients, side effects, clinical support and customer service. Additionally, we perused hundreds of consumer comments and reviews. We then summarized and condensed to give you the info you need.
What is Take Shape for Life?
First off, Take Shape for Life is a weight-management program consisting of breakfast, lunch and dinner meals. The MLM opportunity also offers online coaching assistance. Depending on the plan, you will supposedly lose weight in as little as one week. One of the benefits of Take Shape for Life includes variety. [1]
Take Shape for Life, introduced as a weight-management program in 1980 by Medifast, now Optimal Health, offers online weight-loss support, a good choice. The plans are available on the official website and through distributors. We do like the companies foothold in the industry and that we located some positive customer comments, but read on…
Cost – "Too Expensive?"
The first negative aspect we noticed was Take Shape for Life price. "When you start a weight-loss program, you have to take into account membership fees, food and supplements," said our Research Editor. "When Take Shape for Life cost is more than $200 per month, prior to factoring in any additional fees, dieters may have second thoughts."
"The biggest problem I have is that this plan is not cost neutral as everyone involved with the program claim. All while paying $285-$300/month for food plus more money at the store for my lean and green meal," said a customer.
"I joined Medifast last December. I paid $2200 for two years' worth of counseling. Honestly now that I know what this program is all about, I could have just bought the food online and saved myself $2200," offered a consumer.
We also found some dieters who felt the cost was well worth it when you take other factors into consideration. As one follower said, "I actually found that is SAVED me money! It's only about $12 per day."
When all monies are taken into consideration, some feel they'll actually spend less. One dieter said, "If I consider all the money I saved by not eating out or buying junk, I found it cost-neutral."
Scroll below for one of the best products we've seen over the last year.
FTC Judgments Against Take Shape for Life – "A Concern?"
In 1992, Medifast was involved in a lawsuit relating to weight-loss claims. The company stated, on the official website, customers were losing more than five pounds per week. The Federal Trade Commission ruled against the business and awarded the claimants more than $3.7 million. The information has since been removed.
Quality of Customer Service – "Not Responsive"
According to numerous comments on the web, the service department at Take Shape for Life is not helpful. "Call customer service and good luck with that. They don't give the return authorization code when you e-mail them. You are put you on an automatic shipment and even though you e-mail not to, they will ship," commented a user.
"First call Customer Service for a return authorization code. Rude, disrespectful, lengthy hold time and 3 disconnects until I spoke w/a person," said a dieter.
"Customer service is very poor. I received a card in mail with offer if I was willing to try again. Promo code did not work. Website is poor, service is poor, food not that great," reports another consumer.
Based on the sheer number of complaints against the customer service department, it's hard to find reason to think otherwise. However, we did find some customers who felt the opposite. As one claimed, "I don't know what happened with this person but I had a completely different experience."
Another offered, "I am a consumer and have found the company has been 100% in integrity."
Our research has shown if any part of a weight-management system is troublesome, such as the quality of customer service, there's a small chance of long-term success. If the agents aren't helpful, we see a problem.
The Science – "Clinical Support?"
There is some research showing meal-replacement diets like Take Shape for Life can promote weight-loss. There's no scientific evidence this program works better than any other similar plan or will help you lose weight. At DietSpotlight, locating solid science supporting claims is critical. If a company can't provide all of the facts, why bother? [2][3]
The Bottom Line – Does Take Shape for Life Work?
Before you order Take Shape for Life products, here's our final thoughts. We like the longevity of the company and that we found some positive customer comments, but we're skeptical about this one because there's no scientific research supporting weight-loss. Plus, we have concerns about reports of poor customer service and the high price.
If you'd like to drop the weight, we suggest going with a product delivering both a cost savings and clinically-tested ingredients shown to work.
Among the best products we've seen in 2016 is one called Leptigen. The formula consists of clinically-tested ingredients and has been shown to help ignite fat loss and accelerate metabolism. There's no one talking about harmful side effects and reviews around the web show people are seeing exceptional results.
Also, the company behind Leptigen is confident in the supplement, so they're providing a Special Trial Offer, a good choice.