Updated: 09/29/2015 - Sponsored by Leptigen
TBI Labs Review - Does This Diet Supplement System Work?
Are cost and lack of availability deal breakers?
PUBLISHED: 09/09/2015 | BY: SUMMER BANKS, SENIOR REVIEWER
Editor
's Review:
3.5
/ 5.0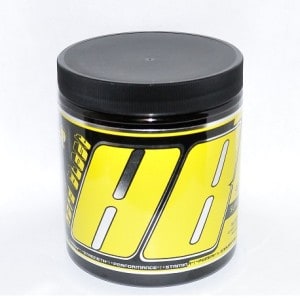 TBI Labs has generated a lot of interest in the weight building and diet supplement industries. Because of this, we did an in-depth review of their ingredients, side effects, customer reviews online, customer service, and scientific research. We compiled what we found into an easy to read review so that our readers could make a decision on TBI Labs products.
EDITOR'S TIP:
Combine TBI Labs with a proven fat burner such as
Leptigen
for better results.
What You Need to Know
TBI Labs produces 4 different products, designed to help you lose weight, burn fat, and boost your metabolism. Their products do contain some banned ingredients, but they also include stimulants, calorie burning ingredients, fat burning ingredients, and metabolism boosters. Their products are easy to mix or take in capsule form, and can be consumed anywhere.
TBI Labs has been around since 2000, which is a good sign that they're a company that lasts. They have an official website with all of their product information readily available, their ingredients are listed online, and there seem to be many satisfied reviewers online, but read on…
Price – "Yee-Ouch"
Our first problem with TBI Labs is the price of their products. Their website lists their products at $150 and up, so the monthly cost for their supplements can range from $150-300 or more if you choose to use multiple supplements. "The high cost of TBI Labs products should mean that it performs better than more affordable products," said our research editor. "But we can't seem to find any evidence that that is the case."
"Way too expensive for me to give this a try," said one potential user.
"I'm sure this works great, but at that price I'll never know," said another.
Scroll below for one of the best products we've seen in 2015.
Lack of Availability – Another Concern
Because of the banned ingredients listed in TBI Labs formula, their product is banned by the FDA and is no longer for sale in the United States. There may be ways to still buy this internationally, but their website no longer allows purchases, and the third party websites that did offer it have pulled it from their virtual shelves. "I used to buy products from TBI Labs, but now I can't find anywhere to get them," said one former customer.
"I guess I won't be buying this anymore, I can't even figure out where to find it," said another. It was the same story everywhere we looked. Once loyal customers were now unable to find this product, and were left to look for an alternative product without banned ingredients. "I used this product for over a year, and now I can't find it anywhere," read another review.
Our research has proven that when a difficult or troublesome facet of a diet is more difficult than expected (High cost, taste, lack of results, difficult to find product, etc.) users are more likely to fall off the bandwagon, and long term results are hard to come by. If TBI Labs really is no longer selling their products in the United States, it could make it difficult for those trying to use their products to lose weight.
The Science
Another issue that we took with TBI Labs was not only the lack of published studies about their formula, but also the wide array of information about the banned ingredients that they used. Because of the long-term health problems associated with taking this product, the FDA no longer permits its sale in the United States. Coupled with the fact that there is no credible information supporting the claims of TBI Labs, this information gives us cause for concern at DietSpotlight. When there's no good science behind a product's claims, we see immediate red flags, but when there is science proving that a supplement is unhealthy, we steer clear.
The Bottom Line
TBI Labs had us excited. Their professional website, easily available information about their products, and longevity in the diet industry were enough to pique our interest. We had heard a lot of good things about customers seeing results with this product, but in the end the red flags were too much to ignore. The fact that this product is difficult to find anywhere anymore due to the FDA's ban of one of its ingredients, the high cost of these supplements, and the side effects that many dieters have seen, we're unable to recommend this as a safe and effective way to lose weight.
If you'd like a safe way to lose weight, we suggest you find a product that does not use banned ingredients; a product that offers supporting scientific research and published trials proving that their claims hold up to rigorous testing.
Our favorite product so far in 2015 that holds up to these standards is called Leptigen.  This product contains 4 ingredients that have never been banned by the FDA, and have not been linked to any negative side effects. The proprietary blend has also been featured in numerous scientific studies and clinical trials, and Leptigen is proven to help you meet your weight loss goals by targeting your fat and boosting your metabolism. Leptigen has also outperformed placebos in clinical trials when accompanied by diet and exercise. We've read reviews online about this product, and users seem to agree that it offers safe and steady weight loss.
Right now the makers of Leptigen have a special trial offer, which is an encouraging sign that they're willing to put their money and reputation on the line and stand behind their product.