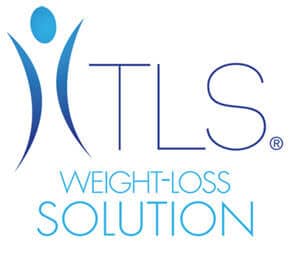 97% of dieters are just looking for a supplement or program that works. Yeah, we're not sure about the other 3%, either. This time we took a closer look at Transitions Lifestyle System. The details, side effects, clinical research and customer service were all a part of the review. We also dug through testimonials and forum posts. Then, we summarized it all to give you the info you need.
What is Transitions Lifestyle System?
To start with, Transitions Lifestyle System is a weight-loss program that follows a 12-week plan complete with meal replacements and supplements. Ingredients in the formulas include green tea, caffeine, citrus aurantium, green coffee bean, garcinia cambogia and CLA.
Market America is behind Transitions Lifestyle System. We know the official website was purchased in 2011 – so that's not very long in the business. It looks like you can order online via the company. We like the natural ingredients and all the details are out in the open, but read on…
Program Cost – "Can You Afford That?"
One of the first things we consider with any program like Transitions Lifestyle System is price. "According to the reviews we found from dieters who've tried the plan out, the prices are a little out of this world," said our Research Editor.
Protein is a big part of the program, but it comes with a hefty price. As one review said, "The protein is of low grade, and getting 14 servings for 34 dollars is highway robbery."
Another shared, "There are a million cheaper ways to buy supplements and lose weight."
There were also those who did not feel like the cost was anything outrageous.
"It is a very costly program (It has cost over $500 in the 6 weeks I have been on the program)," said one customer who was matter-of-fact about the whole thing.
Another asked, "It can be costly if you take all of the supplements, but to that I would say what is your health worth to you?"
Scroll below for one of the best products we've seen over the last year.
Overpriced Supplements – "Another Cost Issue!"
Along the same lines as program cost are the prices of supplements offered by Transitions Lifestyle System.
"Tonalin CLA sells for $50 a bottle," explained our Research Editor. "That's much more than the same supplement from other companies."
We also found a metabolism booster with green tea, caffeine and citrus aurantium for $38 and a fat burner with green coffee bean and garcinia cambogia for $40. Both are well overpriced.
It's with years of research that we can say it's the small things, like overpriced supplements, that will raise a red flag. If Transitions Lifestyle System is selling at a price that's just too high, the dieter won't buy the products.
The Science – "Valid or Effective?"
There are some clinical studies mentioned with the supplements. Not all are valid, however. Some have been completed on mice and rats, which have nothing to do with humans. Others have nothing to do with weight-loss. For instance, a study on insulin resistance and conjugated linoleic acid does nothing for the dieter. There's something about science that's necessary here at DietSpotlight. With Transitions Lifestyle System, we appreciate the try.
The Bottom Line – Does the Transitional Lifestyle System Work?
Are we going to give this program a try? Well, we like the idea of following a program with supplements and meal replacements, but this one leaves us hesitant because the prices are much too high. That's the most common complaint among dieters and that makes it important enough to throw in the towel.
If you're ready to lose weight, we suggest pairing your meal replacement program with a supplement containing clinically studied ingredients. Look for positive reviews and an affordable price.
Among the best products we've seen in 2016 is one called Leptigen. The ingredient label shows just four elements and all have scientific testing that shows they can help spark metabolism. We found numerous user reviews across the web and all share stories of amazing results, plus the cost is what you'd expect from a trusted weight-loss supplement.
Also, the people who make Leptigen are confident enough in their formula to offer a Special Trial Offer – impressive.