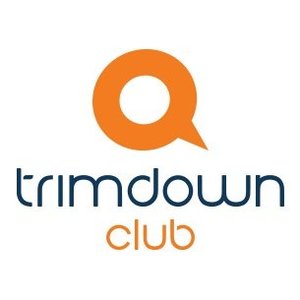 You're about to learn everything you need to know about Trim Down Club. We will put the spotlight on ingredients, side effects, quality of customer service and clinical research. Furthermore, we will take the time to concentrate on dieter reviews and comments. Then, we'll refine and summarize to give you the info you need.
What is the Trim Down Club?
To start, Trim Down Club is a community-centered diet program consisting of customized meal plans and nutritional advice. You follow your individual weight management solution, which supposedly supports weight-loss. One of the benefits is community help.
The program, introduced in 2012 and managed by B2C Media Solutions, appears to offer a variety of food options. You can only purchase the weight-loss system on the official website. We like that we found some favorable customer comments and that the company provides community support, but read on…
Price – "Upselling?"
The first concern about Trim Down Club is the high price. "There's a balance between a program and cost that dieters need to find," said our Research Editor. "Paying more for a product that works is one thing. If it doesn't give you the results you desire, that's another."
"I have only been a "member" for a short while but if I bought all the pills advertised up to now it would cost me over $1000.00 per month," stated a customer.
"This is a scam because they said it was $47 and they took that plus another $67. Now I'm trying to get my money back," reported a user.
Scroll below for one of the best products we've seen over the last year.
Quality of Customer Service – "Just Poor"
Several online forums noted that the Trim Down Club quality of customer service was poor. "I never received a confirmation e-mail. No email address to contact them. Other items added that I didn't okay. I want all of my money," stated a user.
"There are a lot of questions around the plan. The problem is getting an answer, they have a community sector but no one answers your questions and if you go to the support section they tell you to go to the community sector. So you pay your money, get the basics and then are left with loads of questions around the diet, weights, etc. that no one responds to," said a consumer.
"After joining Trim Down Club I decided it was not right for me and I cancelled my membership and asked for a refund per your refund policy. My email was never answered and now I can't even get past the sign in screen to write another email," said a dieter.
Based on our experience and research, we've found that something miniscule, like unsupportive customer service, could hinder your long-term success. If Trim Down Club doesn't provide exceptional care, dieters will look somewhere else.
The Science – "Legitimate?"
According to the Trim Down Club website, the program was created using "proven" weight-loss practices, but the company doesn't provide scientific research as evidence. At DietSpotlight, finding published studies providing support for claims is imperative. If there's no science, is it worth it?
The Bottom Line – Does Trim Down Club Work?
So, after dialing in to Trim Down Club, are we racing out for it? We like that we found some favorable comments and that the company offers variety of meal plans, but we have doubts about recommending it because there's no published clinical research supporting weight-loss claims. We also have concerns about the overall cost of membership and the quality of customer service.
If you're looking to lose extra pounds, we recommend an affordable supplement backed by published clinical research and a supportive customer service team willing to address all of your concerns.
Among the best products we've seen in 2016 is one called Leptigen. The supplement consists of a four-ingredient proprietary blend shown in published studies to help jump start metabolism and boost fat loss. Dieters commenting on the web are saying they're seeing excellent results and no one is reporting negative side effects.
Also, the company that makes Leptigen is offering a Special Trial Offer, a good sign of confidence in the supplement.