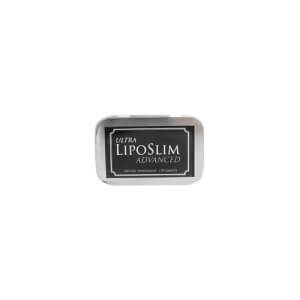 If you want the bottom line on Ultra Liposlim, give me just two minutes of your time. We did a 360-degree review of the ingredients, side effects, clinical research and customer service. Additionally, we dug through hundreds of consumer comments. Then, we condensed and summarized to give you the info you need.
What is Ultra Liposlim?
Firstly, Ultra Liposlim is a fat burner that has a formula made up of unknown ingredients. We do know the supplement is supposed to be taken three times daily before meals to help boost fat loss and promote weight-loss. There's no trouble taking the pills on the go, a good thing.
The product is not associated with any company that we could find. You can buy it from the Fombdi website, but there is no official website and it is not available through the retailers. The seller does offer a 60-day money-back guarantee, but read on…
Lack of Results – "No Results?"
The first concern we have is with Ultra Liposlim ingredients. "The formula that makes up a weight-loss supplement is critical to your success," said our Research Editor. "If there's no information on the product and dieters are reporting no results that means you should leave this one behind."
"Ultra LipoSlim only made me constipated and added 5 more pounds to my weight," said a dieter.
"It did not work. I did not lose any weight," commented another.
On the other hand, we found Ultra Liposlim reviews that told a different story. "Ultra Liposlim did help me lose those extra pounds," reported a user.
Scroll below for one of the best products we've seen over the last year.
Quality of Service – "Poor!"
Ultra Liposlim weren't concerning, the lack of quality customer support was. "Is this even a real company? I couldn't find a website for Ultra Liposlim," said a potential customer.
"Never received my order of Ultra Liposlim, and my credit card was charged," commented another.
There's no official website and customers may be receiving product from a third party retailers. We didn't locate Ultra Liposlim reviews talking about the positive nature of the customer service team.
Based on our research, we find that one problem like poor customer service, is enough to curb your chances of long-term success. If Ultra Liposlim isn't supported by anyone at the corporate headquarters, the dieter will turn to a better product.
Is There Valid Science with Ultra Liposlim?
We have no idea what the Ultra Liposlim ingredient list looks like, so there's no way to find out if the formula is clinically proven. Based on the customer reviews, there's a chance the supplement is not up to par. DietSpotlight relies on science to back up product claims. If the scientific research is not available, we can't suggest dieters try it out.
The Bottom Line – Does Ultra Liposlim Work?
So, what's the final verdict on Ultra Liposlim? The only positive is that it's available for sale. There's no official website, no list of ingredients and no company information. We're also concerned about the poor customer service quality and lack of results.
It's your time to lose weight, so we suggest going with a formula that combines a clinically-proven list of ingredients, that's offered by a professional company.
Among the best of the products we've seen in 2016 is one called Leptigen. The supplement contains four clinically-tested ingredients which have been shown to help speed up metabolism and spark fat loss. We've found no mention of harmful side effects and dieters are reporting great results.
Also, the company behind Leptigen is so confident in their supplement, they're offering a Special Trial Offer.