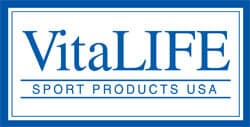 You may be surprised by what I say in this VitaLife supplements review. We at DietSpotlight did a thorough investigation, examining the ingredients, side effects, clinical studies and customer-service quality. Plus we looked closely at numerous user comments that are posted online. Lastly, we summarized and condensed everything in order to give you the information you need.
What is Vitalife?
First of all, VitaLife ingredients include amino acids, vitamins, minerals, chitosan, CLA, whey protein and creatine monohydrate. This brand offers various supplements for weight-loss, fat burning, post workout, weight gain, pre workout, muscle building, energy and vitality, and boosting overall wellness. These nutrition products are for both women and men of all ages. Furthermore, all of these formulas are available through the official website.
From what we gathered, VitaLife has been around since at least 2011. This company is located in the Netherlands. Convenient contact information is posted on the website. They do not use any ephedra, steroids or harmful drugs in their supplements. Also, user instructions are presented on the website regarding each product, but read on…
Unpleasant Taste – "Can You Handle It?"
One issue we have is with the flavor or VitaLife supplements. According to our Research Editor, "Some customers have complained about the actual taste and texture of these fitness products. This is a serious concern, because if you can't handle consuming the product regularly, it will not benefit you."
One customer stated, "Tried the VitaLife All The Whey protein powder. Yuck, this stuff is not for me. Don't like the taste or texture."
Then again, a different user said, "Been using the protein shake for a few weeks now. It's okay, but not my favorite."
Another revealed, "Taste is not bad. No VitaLife side effects or anything like that. Overall, it's decent."
Scroll below for one of the best products we've seen over the last year.
User Complaints – "Uh Oh"
Another concern is user complaints. For instance, one person commented, "Started taking VitaLife Super Fat Burners a few days ago. So far I'm not convinced this does anything at all. Waste of money."
However, a different customer reported, "The protein powder gives me an energy boost. I use it as a pre-workout shake."
"I've tried a few of the VitaLife fitness supplements. They seem promising, but I will continue my search," posted another.
Our research has shown if there is some particular part of a diet supplement that is especially troublesome (unpleasant taste, user complaints, side effects) the odds of real results that really last are not good. This means if VitaLife products do in fact taste bad to a lot of people, this could certainly be a deal breaker.
The Science – "Solid?"
Here at DietSpotlight, we prefer to see some published research that backs up the diet supplement or fitness product we're reviewing. Sadly we could not find any documented studies that support VitaLife products and their marketing claims.
The Bottom Line – Does VitaLife Work?
Now the moment you've been waiting for. Here is our bottom line on VitaLife supplements. To begin, we like that all of these products are available via the official website. It's also nice to see that no ephedra or steroids are used in these formulas. But we have some reservations about these supplements because no actual science is presented on the company website. Also, we're concerned about the less-than-savory taste some customers have reported.
If you'd like to drop more weight, then we suggest you go with a product that does not have an unpleasant taste, is backed by solid clinical research and is supported by numerous customer testimonials.
Among the best products we've seen in 2016 is one called Leptigen. Its formula is a proprietary blend of four key ingredients, which have been shown in published clinical research to help accelerate fat loss and spark metabolism. Furthermore, we have not found any discouraging user reviews, and the comments around the web indicate people are seeing great results.
The makers of Leptigen are so certain of their product they're offering a Special Trial Offer, which is a good sign.