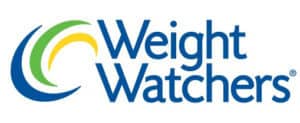 I did two things this week. I obsessed over every aspect of Weight Watchers. Then I wrote this review about it. We at DietSpotlight dug deep, thoroughly investigating the ingredients, side effects, clinical studies and level of customer care. We additionally looked at hundreds of user responses and comments from around the web. Finally, we summarized and compressed everything to give you the information you need.
What is Weight Watchers?
To start with, Weight Watchers is a weight-loss program that involves a point system. You essentially keep track of the foods you eat and how many SmartPoints they are worth. This allows you to cut calories and shed pounds. However, you can still enjoy everything you love, but only in moderation. Also, the official website offers all sorts of recipes and support, as well as diet tips and online coaching. There are even regular meetings you can attend to assist you.
Weight Watchers was founded back in 1963 by Jean Nidetch. Now it can be found in about 30 different countries. This diet program is geared toward people of all ages and body types. Interactive tools and workouts are provided to assist you. Also, there are some success stories posted on the official website, but read on…
Credit Card Charges – "Even After You Quit?"
One concern we have is credit card charges. According to our Research Editor, "Numerous people have complained of unwarranted payments to Weight Watchers, even after quitting the program. Naturally this is a major issue that should not be overlooked."
One customer stated, "I canceled my Weight Watchers program in March at the actual meeting. I asked them to stop billing me since I was only on a 3-month trial. I was told they would not bill me any further. Not only did they bill me for April, but it is still going on and I called my credit card company to stop it. They can't stop it either. So far $179 in charges for nothing."
On the other hand, a different dieter reported, "It will cost you for weekly meetings and coaching. Price is not too bad in comparison to some diet systems."
Another posted, "I signed up for three months, and it cost me $60. I hope there are no additional fees."
Scroll below for one of the best products we've seen over the last year.
Dieter Complaints – "Uh Oh"
We actually found a lot of discouraging customer comments posted on the web for this diet system. In fact, one person said, "Weight Watchers are total thieves. I cancelled my account 3 years ago and they continue billing my credit card. They rolled it over year to year without my permission."
However, a different dieter commented, "It can work. Nothing in life comes without effort. This is not a diet, but an education in establishing a healthy lifestyle."
Another revealed, "Helped me lose 6 pounds. But, the customer service is really bad."
Our research has shown if there is some particular part of a diet program that is especially troublesome (credit card charges, dieter complaints, high cost) the likelihood of long-term success is quite slim. Therefore if Weight Watchers does in fact continue to bill customers after they have quit, this could be a serious problem.
The Science – "Any Evidence Presented?"
Here at DietSpotlight, we do prefer to see some solid science that supports the diet program or product we're investigating. As for Weight Watchers, this system does involve eating fewer calories, which can aid with weight-loss. However, you must be willing to stick with the plan and not cheat. Sadly, many people have some difficulty keeping with this diet for the long haul.
The Bottom Line – Does Weight Watchers Work?
So, should you spend your money on this diet program? Well, first off, we appreciate that there are no major Weight Watchers side effects to deal with. We also like that several tools are provided to help you reach your goals. However, we have some reservations about this system because of the numerous customer complaints we found online. Also, we're concerned about the unwarranted credit card charges that many people have dealt with.
If you'd really like to drop more weight, then we suggest you go with a diet program or product that is supported by solid science, does not cost you a fortune and comes with excellent customer service.
Among the best products we've seen in 2016 is one called Leptigen. Its formula is a proprietary blend of four unique ingredients, which have been shown in published clinical research to help accelerate fat loss and boost metabolism. Furthermore, we can't find any negative or discouraging user comments. Also, the customer feedback posted online shows people are seeing great results.
The makers of Leptigen are so certain of their product they're offering a Special Trial Offer, which is a good sign.