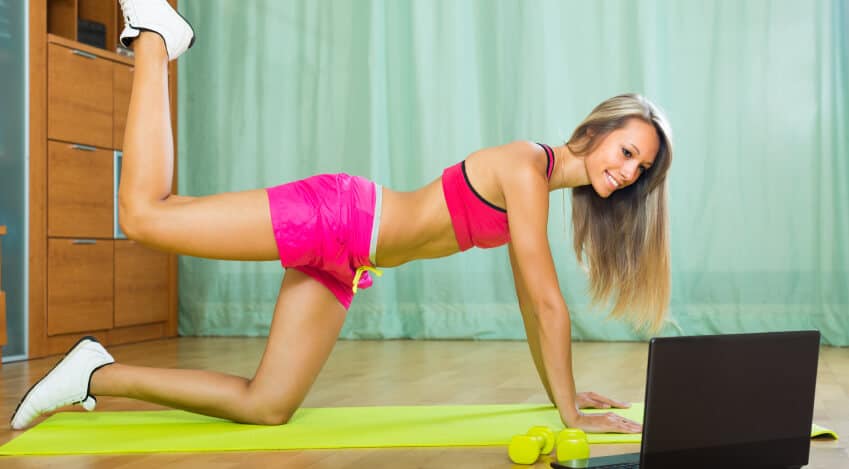 Getting to the gym can be quite an ordeal for some, so why not bring the workout to the comfort of your own living room! With the variety of workout DVDs available today, you can find just about any type of workout you want to use. If you have a favorite fitness trainer guru, you'll probably be able to find an exercise video produced by them too.
Our reviews here on Dietspotlight.com include a number of different types of workout DVDs. Series like the 10 Minute Solution series are geared toward women who have little time during the day. Their programs target various muscle groups throughout the body with several workouts which take only 10 minutes each to complete. You can choose to do one muscle group at a time, or combine several for a 30 minute workout for the entire body. Other series focus on helping you lose weight quickly through cardio and weight lifting. They promise results in a certain number of days or weeks.
You can also find a workout DVD featuring your favorite fitness guru. The Biggest Loser trainers have produced workout programs with past contestants demonstrating the various exercises. Other well-known trainers have produced several workout DVDs that produce satisfactory results.
Use our reviews to help you choose the workout DVD that works for you. Browse our reviews and sift through out reader comments to see what others think about the DVD of your choice. That way you can buy a workout DVD that will give you the results that your looking for the first time you buy!
Best Workout Dvd Reviews