Updated: 10/06/2015 - Sponsored by Leptigen
Yoli Better Body System Review - Does This Product Line Work?
Are price and lack of science deal breakers?
PUBLISHED: 09/19/2015 | BY: SUMMER BANKS, SENIOR REVIEWER
Editor
's Review:
4.3
/ 5.0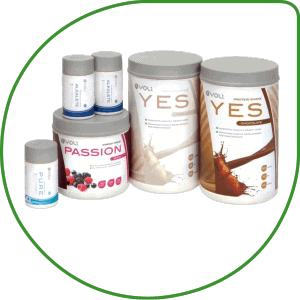 There's a lot of curiosity surrounding Yoli Better Body System, so we immersed ourselves in the ingredients, side effects, clinical research and quality of customer service. Additionally, we examined hundreds of user reviews and comments. We then summarized and refined to give you the info you need.
EDITOR'S TIP:
Combine Yoli Better Body System with a proven fat burner such as
Leptigen
for better results.
What You Need to Know
First, Yoli Better Body System is a supplement company offering individual products and kits. Some of the ingredients used include minerals, electrolytes, fiber, enzymes and other nutrients. There are four items taken throughout the day. All are portable – a good option.
The Yoli Better Body System was started in 2009 – giving the company more than five years in the business. We found products for sale through online retailers and the official website. We appreciate the ease of ordering and we did find some positive comments, but we didn't like Yoli's C+ Better Business Bureau rating.
Price – "Over the Top"
The first concern we have with Yoli is price. The Transformation Kit is promoted by Yoli Better Body System. This product includes a 30-day supply of four supplements. You will spend more than $340 for just one month on the plan.
"Proven doesn't have to mean expensive," explains our Research Editor. "If you are expected to pay $4000 a year, consumers are going to ask questions."
One user of Yoli says: "It is extremely overpriced for what it actually is. You get nothing for your money," says one dieter.
"I followed this plan diligently for 30 days. I lost 5 lbs the first week and nothing the remaining weeks…overpriced compared to similar products on the market. $340 for 5lbs.," offers another buyer.
Scroll below for one of the best products we've seen in 2015.
Poor Reviews – "A Big Concern"
Based on a survey of hundreds of consumer reviews, we found many people complaining. More than a few customers claim no results. "This product did not deliver…Tried it for 9 days…lost 2lbs. Probably would have lost this if I were hardly eating any carbs and small portions of protein," according to one person.
"This doesn't seem to be working for me. It's frustrating because I've spent so much money on it," a dieter reports.
In the course of writing thousands of diet reviews, we've noticed a link between concerns (lack of results, no scientific backing, poor BBB rating) and low likelihood of long-term success. If there are issues, like lack of results, the chances of long-term success might be slim. If Yoli Better Body System truly does not give the customer bang for their buck, this could be unsettling as well.
The Science
If there's science backing up the claims of Yoli Better Body System, we couldn't find it. None of the ingredients for their supplements are listed and there's no mention of any studies supporting their claims. DietSpotlight looks for research to support weight-loss suggestions. If there is none, that's where we run into a problem.
The Bottom Line
After taking an in-depth look at Yoli Better Body System, we've come to a solid conclusion. There are a couple positives, like a professional-looking headquarters and some scattered positive customer reviews, but we can't recommend it because its weight-loss claims are not backed by published clinical studies. Plus we're concerned about its "C+" Better Business Bureau rating and high price.
If you'd like to shed some pounds, we suggest you go with a supplement that delivers both bang for your buck and a formula supported by published scientific research.
Among the best products we've seen in 2015 is one called Leptigen. Its formula is a proprietary blend of four ingredients, which have been shown in published clinical research to help accelerate fat loss and boost metabolism. We can't find any talk of any harmful side effects and comments around the web indicate people are seeing great results.
Also, the makers of Leptigen are so confident in their product they're offering a Special Trial Offer, which is a good sign.